Official Sony Xperia Z2 case stand and charging dock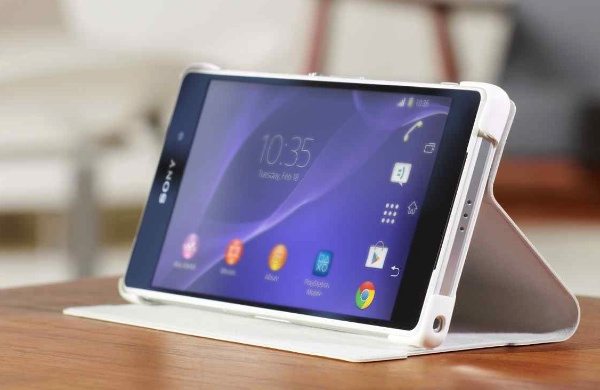 We've already posted a ton of information on the upcoming Sony Xperia Z2 smartphone, and now the first official accessories are beginning to show ahead of the handset's release in April. First up is the Sony Magnetic Charging Dock DK36 for the Xperia Z2.
This Z2 accessory can be used to charge the phone via a magnetic connector. Interchangeable inserts mean that the phone can be charged with a cover either on or off. The charging dock also holds the phone at a good viewing angle while it's charging. You can see more about it at this Sony product page. UK retailer Clove already has the magnetic charging dock for sale with a price of £29.99 and it's currently in stock at the time of writing.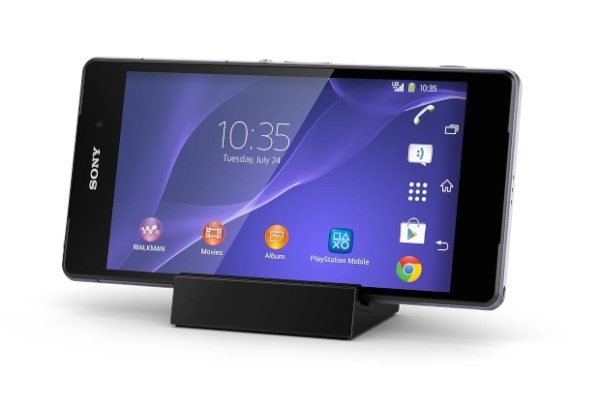 Next we have the Xperia Z2 Style Cover Stand SCR10. This is a protective cover for the phone in a booklet style. The case can be used as a leaning desk stand and comes with apertures offering easy access to the camera, charging pad and audio connector. See more at Sony or this is also available to order right now through Clove at a price of £24.99.
Will you be ordering either of these Sony Xperia Z2 accessories?