Motorola Moto G vs Blu Vivo 4.8 HD, affordable competition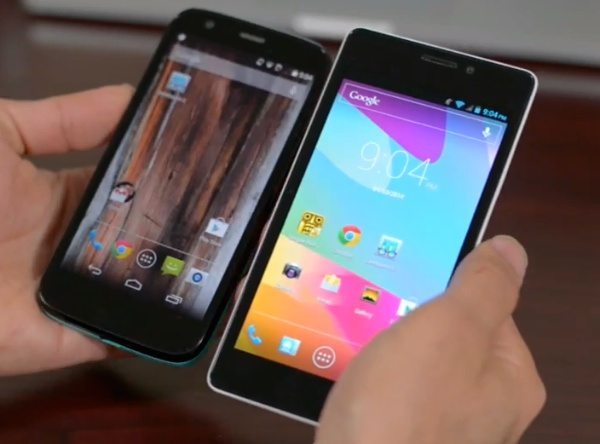 Many smartphone owners don't need a device with all-singing, all-dancing specs and are quite happy to purchase a less expensive handset. There is some great affordable competition at the moment, with some notable lower-cost phones offering a great user experience and decent build. Today with this in mind we are sharing a video comparison of the Motorola Moto G vs. Blu Vivo 4.8 HD.
Both of these are feature-packed and have decent enough specs that they could appeal to many potential buyers. Both are Android smartphones with quad-core processors, displays with resolution of 1280 x 720 and 1GB of RAM, and while the Moto G has 8 or 16GB models the Vivo 4.8HD is available in a 16GB version.
The YouTube video that we've embedded below this story comes from Phone Dog, and it does a good job in summing up what these phones have to offer. The video runs through many of the specs and features of both phones as well as aspects such as pricing, benchmarks, design and software experience. Are you considering buying the Moto G or Vivo 4.8 HD?
Source: YouTube