Windows Phone 8.5 hints emerge before 8.1 release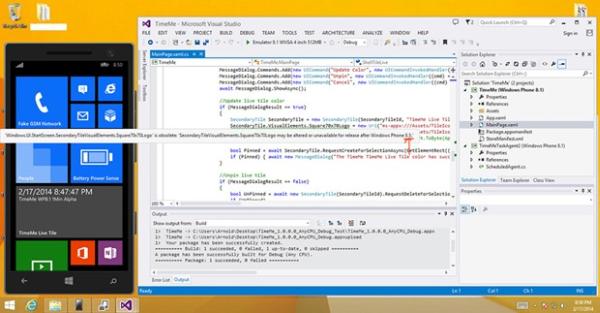 The Windows Phone platform is slowly evolving with new features and higher specification hardware in tow, but now before the Windows Phone 8.1 update is released some 8.5 hints emerge.
Microsoft is being tipped to release a version of Windows Phone 8.1 next month and we have already discussed the changes coming to IE 11 with the new operating system. Now though a tooltip from the firmware's emulator is suggesting to developers that secondary Live tiles may not be available once Windows Phone 8.5 is released to hardware at some point in the future.
This could be due to some changes being made to the API itself or the tiled interface may be in line for a major overhaul, and also the developer has found that once WP 8.1 is available the Live Tiles will allow updating in one minute instead of the 30 minutes that is seen now.
Source: ArnoldVink via WMPU.