Moto X price and availability for India now known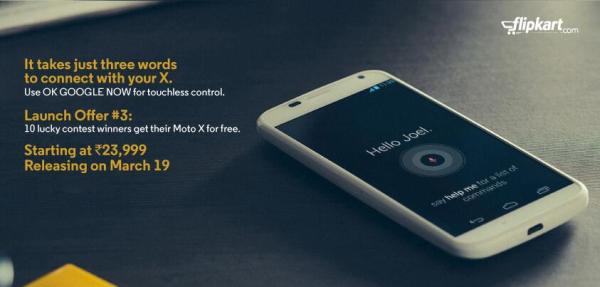 A while ago consumers in India were treated to the Motorola Moto G but over the last few days the anticipation has been building for another handset from the company, and now the Moto X price and availability for India is now known.
We have already provided details about the launch day offers from online retailer Flipkart that have exclusive rights to the Moto X in India, and now the company has again taken to Twitter to confirm the handset will be available from tomorrow.
The device will be available in five colour options priced at Rs. 23,999 while the wood back version will cost Rs. 25,999, and the device will launch from tomorrow daytime. For now the black or white versions will be available from the off, while other colour variants can be pre-ordered and delivered the second week of next month.
There is only the 16GB version of the Moto X available with no plans currently to stock the 32GB model.
Are you going to purchase the Moto X tomorrow?