Samsung Galaxy F design to inspire Note 4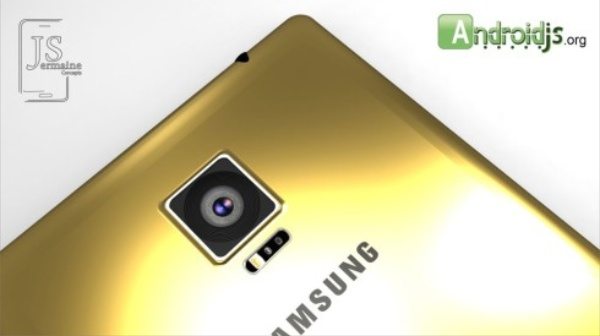 The Samsung Galaxy F is rumored to be a premium smartphone and it has got plenty of tongues wagging. Today we have a Galaxy F design to show readers that would serve as good inspiration for the Samsung Galaxy Note 4 later this year. This vision has an aluminium build and is less that 7mm thick with more angular lines than the recently announced Galaxy S5.
We recently shared a different Galaxy F concept, as these renders can give us some good ideas about future possibilities. This latest concept comes from one of our favorite designers Jermaine Smit and we think it will appeal to many people. The straighter lines are reminiscent of the original Galaxy Note that many people admired and so some might like this styling to come back.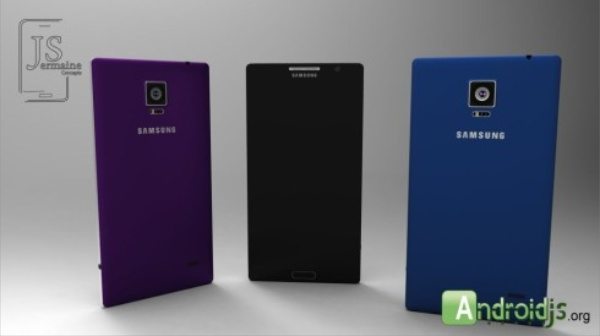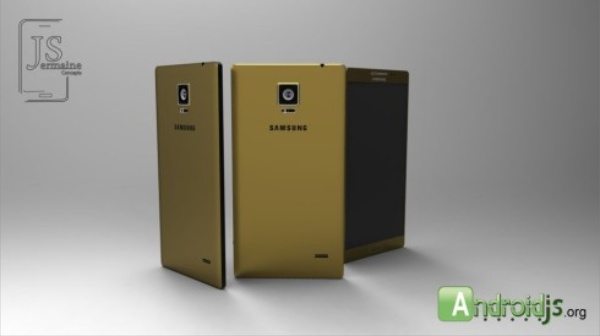 This Galaxy F also comes in a variety of lush colors and on the reverse you can see the rear camera and flash and what could be a heart rate monitor. This certainly looks to be a premium design for a phone likely to have premium specs, but we'd like to hear what you think.
Would you like to see a Samsung Galaxy F looking exactly like this, or a Galaxy Note 4 with a similar design?
Source: SamsungGalaxyS5.nl (Jermaine Smit)
Via: Concept Phones