Nexus 7 official case can cause tarnishing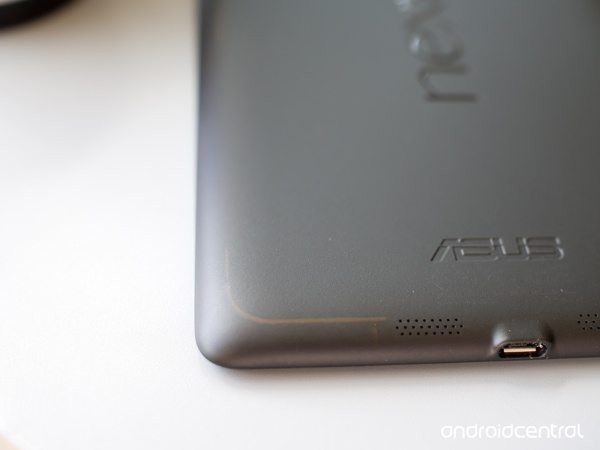 The Google Nexus 7 is an extremely popular tablet and the Nexus 7 Folio case is an accessory that many owners of the device have also purchased. However, it appears that this Nexus 7 official case can cause tarnishing of the device, and we wonder if any readers have noticed this.
The Nexus 7 Folio case is not exactly cheap at $49 but many people admire it, and it has been the subject of positive reviews. An interesting report over on Android Central might make some buyers think again though, as it has been noted that when the red case was taken off the black Nexus 7 after 3 months of use, there was discoloration to the tablet.
It's said that there were reddish-orange marks to the reverse of the tablet, around the corners and around cutouts, and worryingly no amount of scrubbing has managed to remove the staining. You might want to take this into account if you were thinking of purchasing the red version of the case, although it's possible that the black color option may also cause the same problem.
If you have the Nexus 7 and the official Folio Case we'd like to know if it has caused similar tarnishing to your device? Alternatively it may not have caused any discoloration to your device at all?
Source: Android Central