iPhone 6 in new TV Ad shows design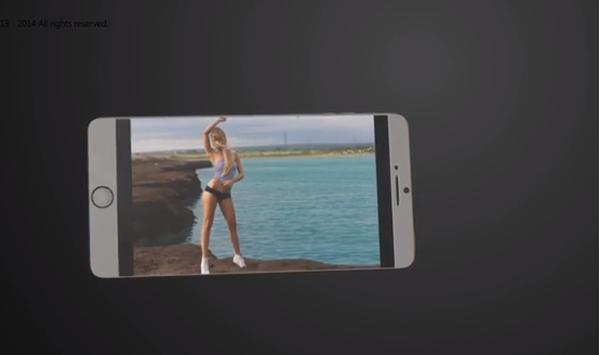 The rumour mill surrounding the next iPhone release from Apple has been shifting into top gear recently, which has led to a number of ideas to appear. We now have the iPhone 6 featuring in a new TV Ad that shows a pleasing design.
We have seen a number of iPhone 6 concepts recently and today's one comes courtesy of Set Solution who recently provided us with a another design that featured some futuristic ideas. Today's YouTube video introduces us to the iPhone 6 and gives us a full walk around the handset visually.
The device measures only 6mm in thickness while there is a 10-megapixel camera with f/1.8 aperture lens, while the display is 4.7-inch in size with protection courtesy of Sapphire Glass and at a Full HD resolution.
Under the hood is a quad core 64-bit Apple A8 processor, and you may like to have a look on another iPhone 6 concept we had for you that borrowed inspiration from the iPod nano, which followed rumours that the iPhone 6 design would be going down this route.
Do you like this design?