Nokia 3310 gets a Windows Phone makeover on special date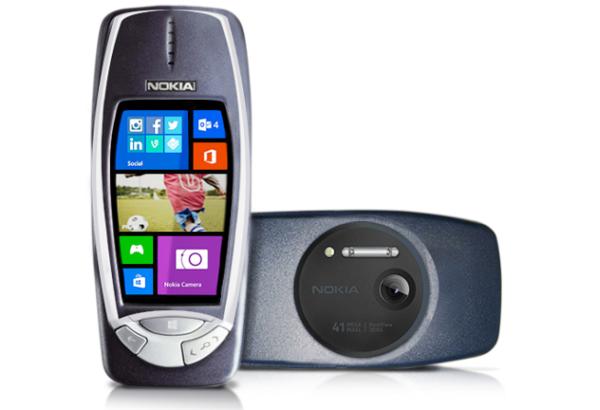 There are certain mobile phones from days gone by that are still fondly remembered by those that may have owned one, but now the Nokia 3310 gets a Windows Phone makeover on a special date.
The Nokia 3310 was released to the world back in 2000 and quickly become a firm favourite for mobile phone buyers, and there are still many examples of the device still working. Now Nokia has announced that it is giving the handset a refresh all these years later.
As you can see the device still uses that iconic design but features a 41-megapixel PureView camera paired with an Xenon flash and Zeiss optics, which has come straight from the Nokia Lumia 1020. Of course there is the latest Widows Phone 8.1 operating system running on a scaled down dual core processor.
There is also 2GB of RAM with 32GB of on board storage with all this modern technology fitted into a case measuring 113mm x 48mm x 22mm weighing 133 grams. There is even a slot for a microSD card and to begin with the device will feature 3G connectivity but LTE versions are promised later thios year.
Rolling back the years the phone comes with four pre-loaded games that include Snake 2, Pairs 2, Space Impact, and Bantumi while there are some classic Nokia ringtones. Of course there is no information on pricing for the new Nokia 3310 but maybe we will have to wait until today's date changes.
Would you like to see such a device produced?
Source: Nokia.