Samsung Galaxy S5 Zoom launch date announced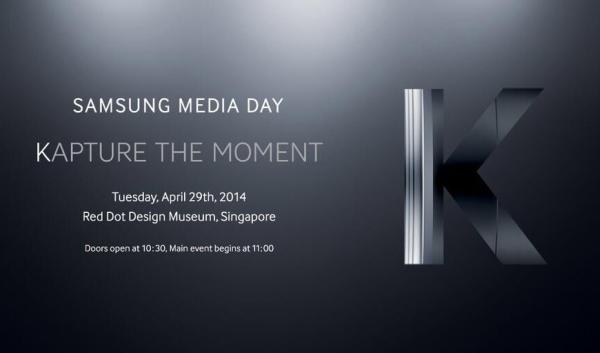 Last year in the months after the release of the Samsung Galaxy S4 the company provided a number of other models that had better camera capabilities or could survive getting wet. Now the Samsung Galaxy S5 Zoom launch date is announced by the company.
We have been hearing rumours and seeing evidence of a Samsung Galaxy S5 Zoom handset for a while now, and now the company has taken to Twitter to reveal an event for April 29th taking place in the Red Dot Design Museum in Singapore.
The Tweet by Samsung says "Kapture the Moment. April 29. Mark your calendars!", and as you can see from the image on this page there is a large letter K accompanying this, which seems to suggest that the device will be known as the Samsung Galaxy K.
Will you be considering this device?