HTC One M8 vs Nokia Lumia 1520 camera shootout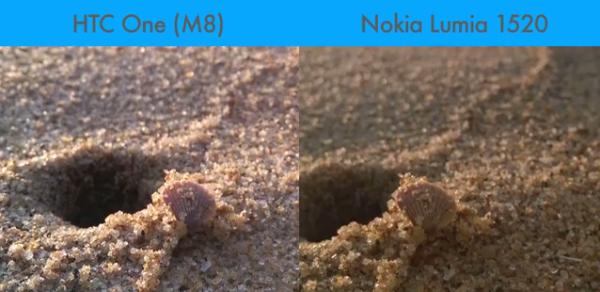 Over the last few years the cameras that are fitted to our mobile devices have become more important as we have long left behind those grainy dark snapshots of older hardware. Many people only use their smartphones now for capturing those special moments while today we have a HTC One M8 vs. Nokia Lumia 1520 camera shootout.
Nokia has long been famed for the cameras it fits onto its smartphones and the Nokia Lumia 1520 recently beat the competition in some blind tests, while the recently launched HTC One M8 has come under a lot of praise although the camera quality has been questioned as we have already seen it compared with the HTC One.
Below this article we have a YouTube video that is comparing the two handsets camera performance in a number of situations, which also shows a comparison with a Cannon EOS 5D III DSLR camera. Towards the end of the video we get to see how each device performs in terms of video recording so check it out and tell us which handset you prefer regarding the camera performance.