Nokia Lumia 520 saves police officer's life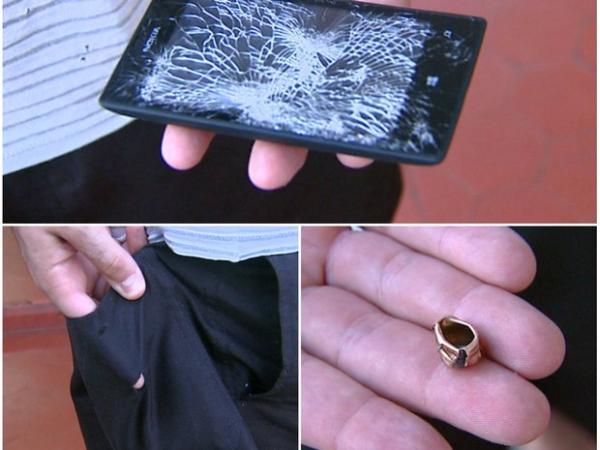 There are times when certain smartphones are asked to do things that they wasn't originally designed to do, and that is certainly the case for the Nokia Lumia 520 that has possibly saved a police officer's life.
The image that you can see on this page is all that is left of one lucky military police officer's Nokia Lumia 520 after it prevented a bullet from entering him. He was going over to visit his parent's home and managed to disturb two criminals that were in the process of breaking into the property to steal its contents.
They were holding his parents hostage but upon seeing the officer who had his uniform in his hands they started to shoot at him, and one of the bullets missed while the other hit the handset that was inside a pocket.
The robbers fled the scene with some stolen items but luckily the police officer along with everybody else remained unharmed, and this comes after we heard back in March of an iPhone 5S saving the life of a US soldier.
Source: Globo via Phone Arena.