HTC One M8 Harman Kardon Edition hands on initial look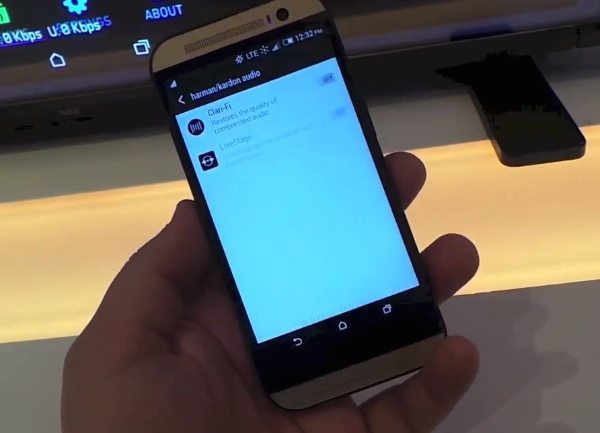 The HTC One M8 was recently released and is winning legions of fans as a smartphone with top-end specs and sleek styling. Now HTC has collaborated with Sprint and introduced the HTC One M8 Harman Kardon Edition for an enhanced audio experience. Today we want to show a hands on initial look at the phone on video.
The Harman Kardon variant of the One M8 including a pair of headphones goes on sale with Sprint on May 9th at a price of $229.99 on a two-year contract, and some readers will be wondering about the differences between this and the standard version of the phone.
The YouTube video below comes from Techno Buffalo and shows a hands on look at the One M8 Harmon Kardon Edition handset. At the beginning a design difference is shown as the reverse is a darker color. However, the key difference is that Harmon Kardon technology has been used for this handset including Clari-Fi audio software, and the video explains more about this and other aspects.
After checking out the video we'd like to know if you're tempted to purchase this special version of the HTC One M8 on Sprint?