Samsung Galaxy S5 Neo LCD display prospect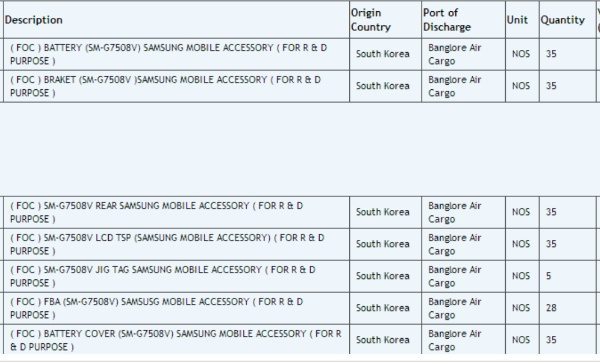 We've seen growing evidence of model SM-G750 thought to be the Samsung Galaxy S5 Neo over recent weeks, and now some interesting news about it has been unearthed from an import listing. It appears that rather than having a Super AMOLED display normally used in high-end Samsung devices, the Galaxy S5 Neo could have an LCD display.
Back in March we informed readers of a Samsung smartphone with model number SM-G750A (possibly for AT&T) that had turned up on an import site and was thought to be either the Galaxy S5 Neo or the Samsung Galaxy S5 Mini. Then last week this model showed up again as SM-G750H (thought to be an international variant) in shipping documentation. This time it showed it to have a display size of 5.1-inches meaning it was more than likely to be the S5 Neo. It also listed the device as having a 2.3GHz quad-core processor and 720p display resolution.
Now model number SM-G7508V has emerged on an import site and is thought to be a Verizon variant of the Galaxy S5 Neo. The listing shows 35 LCD units for this model number, and if the assumptions are correct about the G750 being the S5 Neo this indicates that the handset could be steering away from the Super AMOLED display we might have expected.
This is a move that could surprise a lot of people, but of course we need to wait for official confirmation about this model number and the Galaxy S5 Neo before we can be sure. All of these current leaks suggest that the device could be formally unveiled soon, and you can be sure we'll let you know more as we hear it.