Samsung Galaxy Note 3 Neo red and pink colors spotted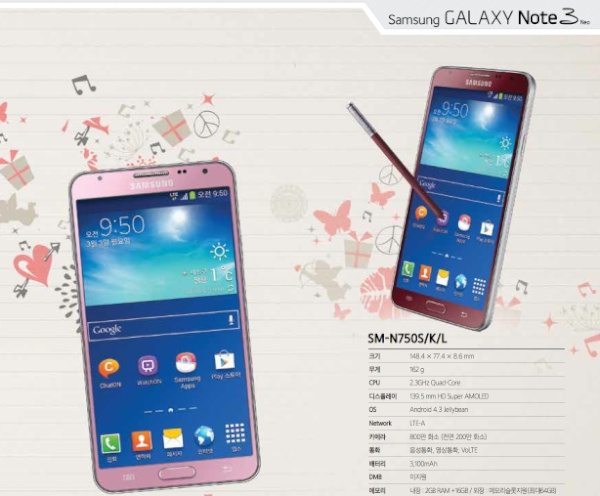 The Samsung Galaxy Note 3 Neo released in February and is available in black, white or mint green colors. However, it now appears that the Galaxy Note 3 Neo may soon be available in red and pink choices too.
Something we have increasingly seen lately is smartphone manufacturers extending a device's popularity by bringing it out in different versions or alternative color options. These two color additions came to light from a Korean catalogue of Samsung devices in which the pink and red versions of the Galaxy Note 3 Neo are pictured.
It's not clear whether these choices are already available in South Korea, but if they're not already it certainly looks as though they will be soon. What we don't yet know is whether the pink and red Galaxy Note 3 Neo's might also release for other regions. Do you like the look of the Samsung Galaxy Note 3 Neo in pink or red?
Source: Samsung (pdf)
Via: G for Games