Divoom OnBeat 200 and Bluetune Pop speaker review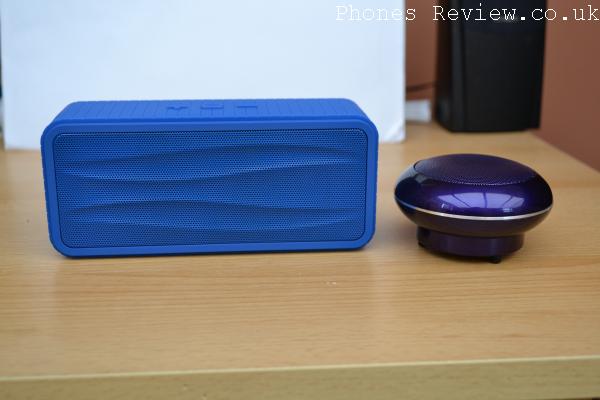 Now that the weather has improved for many of us it will mean that more time will be spent in the great outdoors, and listening to our music won't always want to be done via a set of headphones. This is where Bluetooth speakers come in handy and today we have a Divoom OnBeat 200 and Bluetune Pop speaker review.
Divoom are company that sells a great variety of portable audio devices and we have kindly been sent the Divoom OnBeat 200 and Bluetune Pop speakers to put them through their paces.
The range starts from as little as £24.95 and are available across the world, and the Divoom OnBeat 200 has an RRP of £120, but can be picked up for around £50 from a variety of retailers.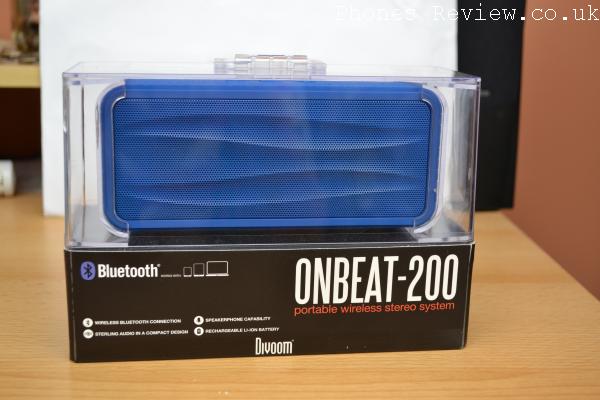 The speaker comes in a secure two part box with the clear top part housing the actual speaker while the bottom black box has an instruction book, auxiliary audio cable, wrist strap, and a micro USB charging cable.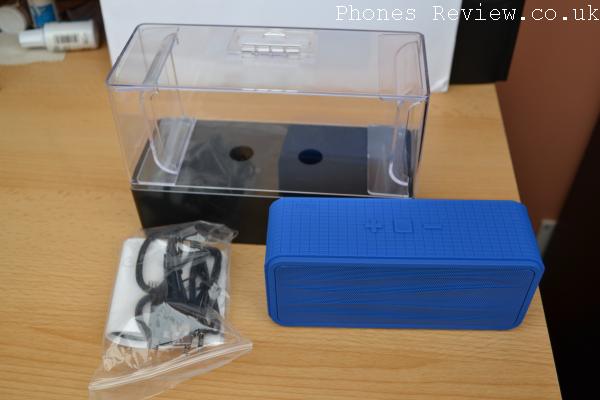 Taking the speaker out of the box you will find that it won't actually be able to be put into a pocket, but should fit in a bag. The controls are found at one end to turn it on and connect the cables and the wrist strap, and on the top are some volume controls and a stop button.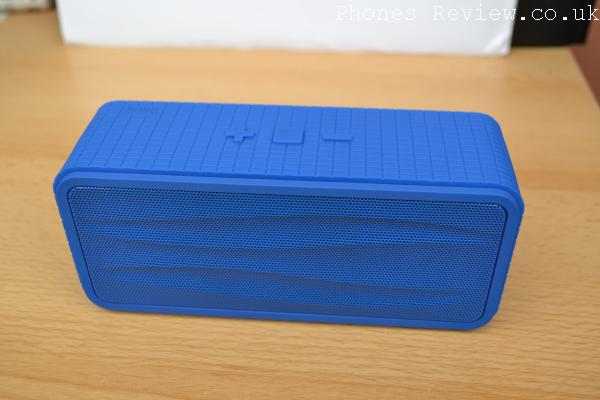 Inside is a 1,200 mAh battery that is promised to provide between six and eight hours of music playback, and after pairing with my device which was relatively easy, I was good to go. Straight away the sound quality from such a small speaker impressed and it can go to a very loud level.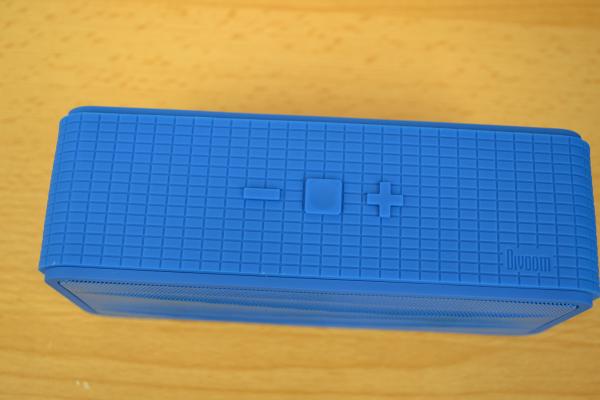 The buttons on top of the speaker also double up to allow you to skip tracks when kept pressed down, and while the device when pushed to the max with some bass hungry tracks returned a little distortion, it wasn't much.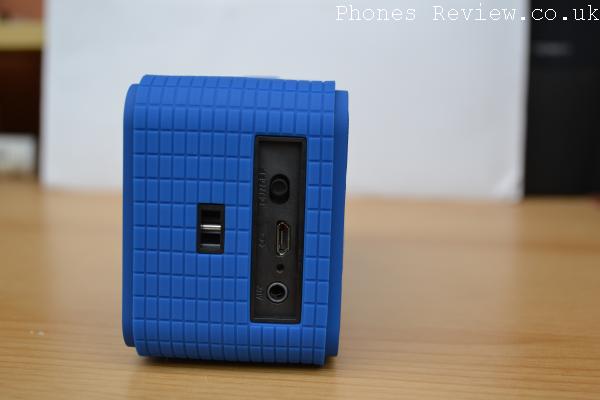 Placing the speaker across the other side of the room the device still provided a sound loud enough to enjoy my music. Incoming calls can be taken and the feature works well and as soon as the call is ended the music will continue playing, and calls can be ended with the stop button.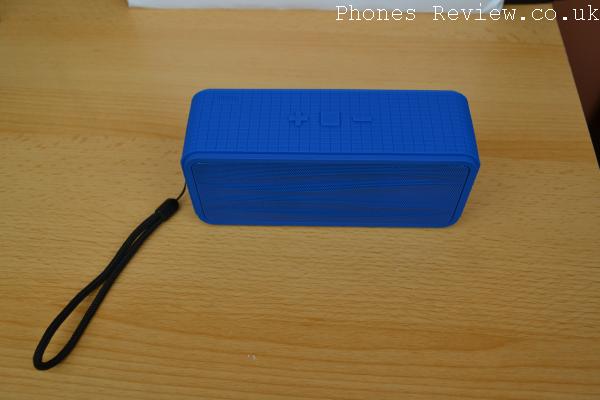 The Bluetune Pop speaker is a lot smaller and can be picked up for around £25 or less while being able to be placed into a pocket or small bag. Again you get treated to an instruction manual and a USB charging cable that also has a 3.5mm attachment so you can use the speaker without using Bluetooth.
You only get one button on the bottom that switches the speaker on and starts the pairing process, and it also features a pop out feature that allows it to be transported more easily and provides access to the micro USB port.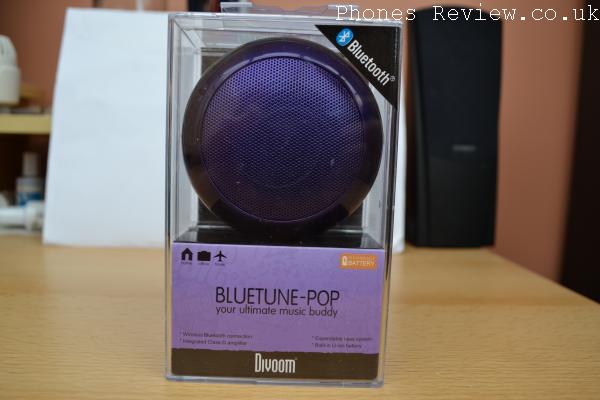 Sound quality for such a small speaker wasn't bad and sounded better when placed on a solid surface, but you are provided with a clear and crisp sound that will only distort and silly levels. The product is promised to provide a 360 ° audio performance and in my experience it certainly did.
Head over to the official website to find out more about the Divoom range of products.