HTC Nexus 6 desire vs Nexus 5 smartphone reality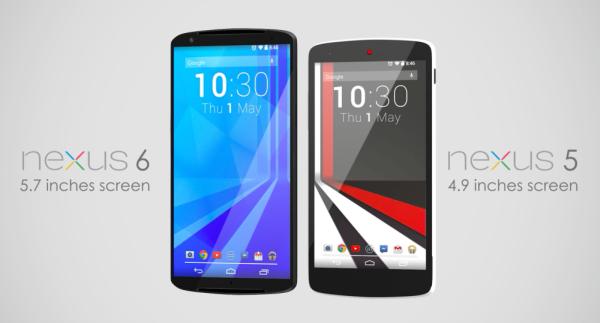 The Nexus range of mobile devices have grown in popularity over the last couple of years as more users look to experience Android in its purist form, and today we have a new HTC Nexus 6 desire vs. Nexus 5 smartphone reality.
We have been hearing a lot of rumours about the Nexus series of mobile devices recently that are rumoured to be discontinued next year, but it is thought that there will be one more product refresh for 2014 and now we have a concept phone idea of what an HTC Nexus 6 could look like compared to the current model, and a lot of fans of the series would love to see HTC make the next Nexus smartphone.
This Nexus 6 design is the work of Vishal, and it is an HTC device who have been rumoured to be making the handset this year. The handset has a 5.7-inch Full HD display housed in a polycarbonate body powered by a 64-bit processor with 3GB of RAM.
On the rear of the device surprisingly is only a 12MP camera which does have OIS and 4K video capture, while around the front is a 5MP shooter. Internal storage starts at 16GB going all the way up to 64GB, and check out the video of the concept design below.
Do you like this design?
Source: mygadgetic via Concept Phones.