Apple iWatch design meets Rolex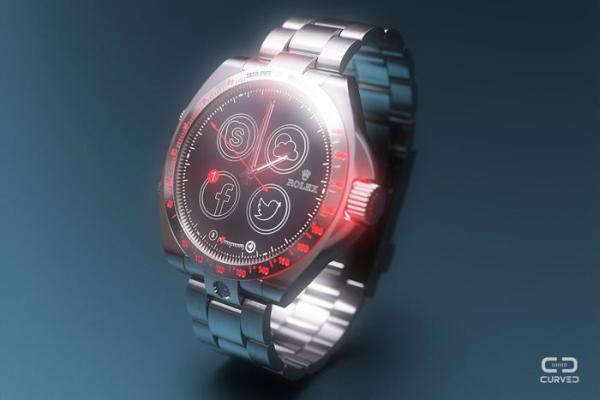 So far smartwatches haven't really taken off in the way that manufacturers would have hoped, but this could be changing as we start to see more stylish products launched to the public. Today we have an Apple iWatch design that meets iconic watchmaker Rolex.
Apple has long been rumoured to be developing an iWatch and speculation is mounting that such a device will be seen later this year in September. Today the image and video that you can see on this page comes courtesy of Curved and is what could be seen if Rolex and Apple were to team up to create the iWatch.
As you can see the design is different from most smartwatches that are seen as it uses the classic chronograph look but with a twist. The display can also have notifications that have the same flat design as iOS 7, and the hands glow in the dark.
Check out the video below and tell us if you would like to see an Apple iWatch like this.
Source: Geeky Gadgets.