Sony Xperia Z2 vs LG G2, best or value for money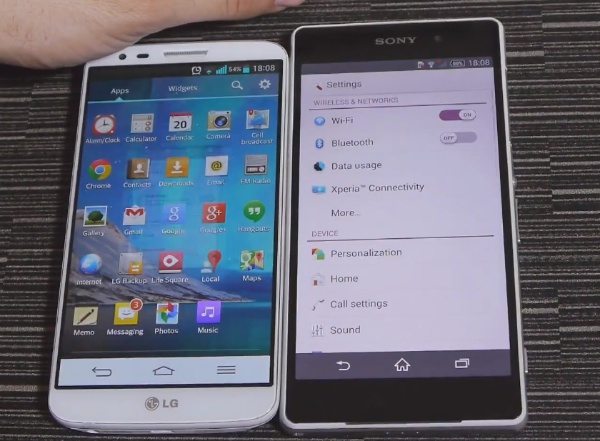 The release of the Sony Xperia Z2 is spreading to more regions now and this is an impressive top-flight handset that is winning plenty of admirers. The LG G2 is a flagship smartphone that released in September and has plenty of fans of its own. If you're considering these for your next smartphone purchase, you might find this Sony Xperia Z2 vs. LG G2 comparison useful.
We've written countless articles about both of these handsets now, so if you want to read more please do check them out at the links above. Sometimes a video comparison can be useful though, so today we have a YouTube video from Phone Arena that you can view below this article.
The review begins by looking at the designs of both devices followed by many other factors important in a smartphone. This includes the display, user experience and features, camera capabilities, call quality, and more. Ultimately the reviewer feels that the Xperia Z2 is a well-rounded smartphone that has plenty to recommend it.
On the other hand there's still a lot to appreciate about the LG G2, though it's said to feel rather dated because the launch of the LG G3 will take place soon. The plus part of this though is that because it has been available for a while, the LG G2 can now be found much cheaper than when it first released. Will you purchase the newer Sony Xperia Z2 or the value for money LG G2?