Sony Xperia Z2 vs Huawei Ascend P7 quick look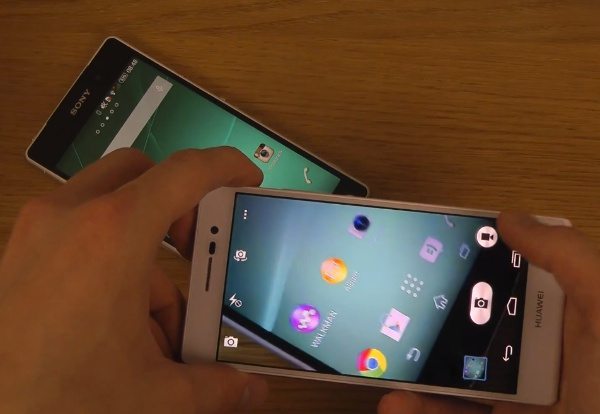 The Sony Xperia Z2 is now reaching more parts of the world and the Huawei Ascend P7 was recently announced and is expected to release in July. If you're wondering whether to buy the Sony phone now or to wait for the Huawei handset you might like to check out a Sony Xperia Z2 vs. Huawei Ascend P7 quick look on video that we have for you today.
Both of these phones have top-notch specs and are likely to find plenty of fans. Beneath this story we've embedded a YouTube video that will show you both handsets and give you an idea of what they have to offer and how they stand up against each other.
It begins by showing the designs of the phones alongside each other, offering some looks all around the devices. Many of the key specs are then covered, such as the displays, processors, user interfaces, cameras and more.
It becomes evident that both of these phones have plenty to recommend them, and after you've viewed the video below we'd be interested to hear which you prefer the look of. Do you favour the Sony Xperia Z2 or the Huawei Ascend P7?