Samsung Z Tizen smartphone made official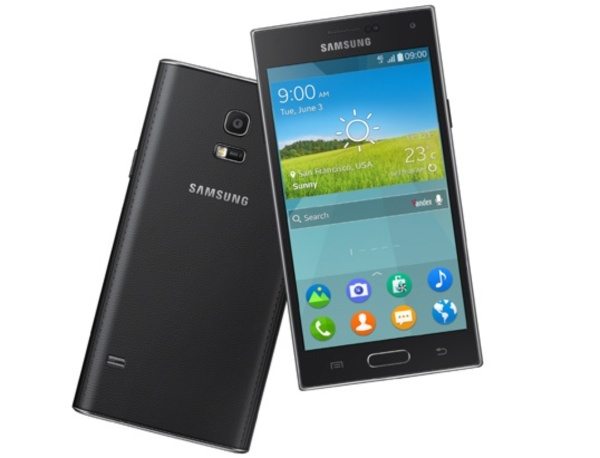 Many people have been waiting for some time for Samsung to come up with its first Tizen phone and now the device running the new mobile operating system has been announced. The Samsung Z Tizen smartphone has been made official, something that is likely to cause quite a stir in the smartphone world.
The Samsung Z runs Tizen 2.2.1, packs a 2.3GHz quad-core processor and has a 4.8-inch Super AMOLED display with resolution of 1280 x 720. There's 2GB of RAM, 16GB of internal storage with microSD for expansion, an 8-megapixel rear camera and a 2.1-megapixel front-facing camera.
The phone has a 2600 mAh battery, and connectivity includes LTE-A, IR sensor and NFC. The handset also has a fingerprint and heart rate sensor and features include Ultra Power Saving Mode and Download Booster. Styling is a departure from the usual Samsung designs we've seen lately, which offers a refreshing change.
There's no news yet on a price but the Samsung Z will be initially available in Q3 for Russia, with availability following for other regions. However, Samsung has previously said this is unlikely to include the US and parts of Europe at this early stage of Tizen development.
Samsung has plenty of good things to say about Tizen, but whether loyal customers will want to make a switch from a Galaxy-branded Android handset to a Tizen one remains to be seen. Would you like to try out the Samsung Z if it releases in your region?
Source: SamMobile