LG G3 vs HTC One M8, strongest points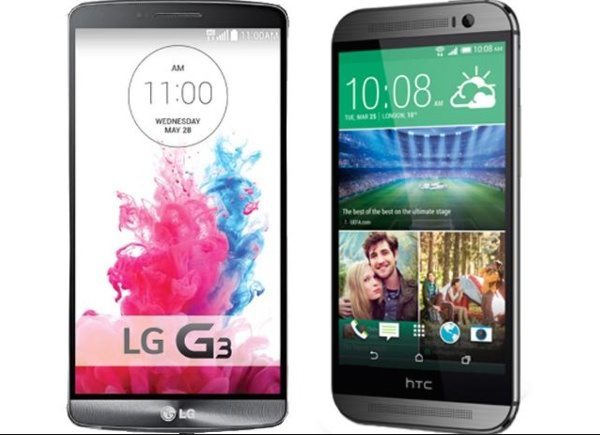 The LG G3 met its official launch last week and will release over the coming weeks in various worldwide regions. One of the other smartphones it will be against is the HTC One M8 flagship, which has already impressed plenty of buyers. Today we have a video comparison of the LG G3 vs. HTC One M8 that focuses on the strongest points of each.
We should note that the LG G3 will come in two models, at 3GB of RAM and 32GB of internal storage or 2GB of RAM and 16GB of internal storage. However, both models may not be available in all markets. The LG G3 referred to in this video is the superior of the two with 3GB of RAM.
Below our story we have embedded a YouTube video from Total Tech War. It begins with showing the advantages of the HTC One M8 over the LG G3, with examples such as stereo speakers and a 5-megapixel front-facing camera. It continues by depicting the benefits of the G3 over the One M8, including factors such as optical image stabilization and a removable battery.
Many more aspects for each are shown on the video below, and once you've taken a look we'd be interested to hear which you think would be best for you. Would you choose the LG G3 or the HTC One M8?