Wistron Tiger Windows Phone 8.1 high-end whopper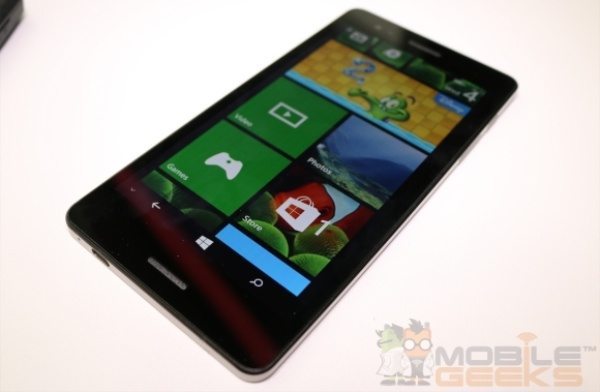 If you like the idea of a WP 8.1 top-notch smartphone with a very large display then you might be interested in this latest news. At Computex 2014 the phablet Wistron Tiger Windows Phone 8.1 high-end whopper has been shown off, and it has a 6.45-inch Full HD display.
The Wistron Tiger also features a Qualcomm Snapdragon 800 processor and rather than a capacitive arrangement it has on-screen navigation buttons. The metal-build design is extremely sleek and slim and the phone also has front-facing stereo speakers.
At present the phone is being used as a reference design and it's not yet known which manufacturer's branding it will have if it eventually arrives for sale. It's good to hear of more top-flight Windows Phone 8.1 handsets though, and we think many readers would like to hear more about the Wistron Tiger.
Below our story we've embedded a YouTube video that shows a hands-on look at the phone, although the narration is in German. Would you like to get your hands on the Wistron Tiger?
Source: Mobile Geeks
Via: GSMArena