Specs and Pricing revealed for the Prestigio Multiphone 8400 DUO and Multiphone 8500 DUO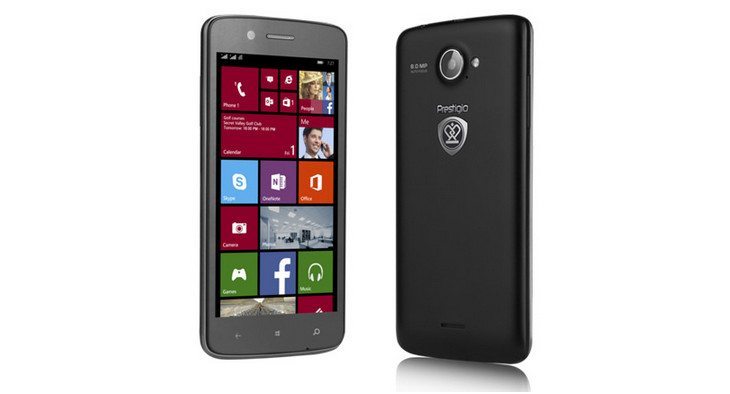 When you think of Windows phones, most folks generally think Nokia. At Computex in June, Microsoft showed off a few new devices from the likes of Yezz, Blu and Prestigio, but details were a little light. Today we got the lowdown on two of the devices with the Prestigio Multiphone 8400 DUO and Multiphone 8500 DUO.
First up is the first device out of the gate, the Multiphone 8500 DUO. It's a dual-SIM device with a 5-inch 720p display, 1GB of RAM and 8GB of internal storage. The processor is a Snapdragon 400 quad-core (1.2GHz), and an Adreno 305GPU will take care of the graphics. It also has an 8MP rear camera that shoots video at 1080p to go along with a 2MP front-facing camera.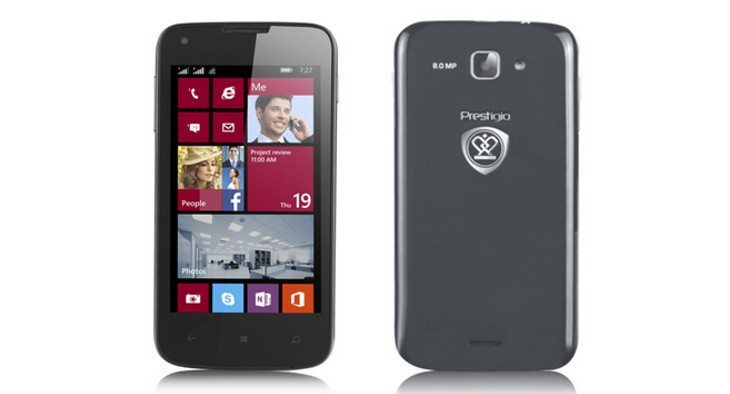 The Multiphone 8400 DUO carries the same specs as the 8500, but takes hit with the use of a 4-inch WVGA display. The front-facing camera is also bumped down to a 0.3MP snapper. Both devices will run Windows 8.1, but we don't know how long as there has been no word on the battery for either handset.
The Prestigio Multiphone 8400 and 8500 DUO appear to be solid choices for those in the market for a  mid-range Windows smartphone. The Multiphone 8500 DUO is available now in Russia for around $220 (7,990 RUB) while the Multiphone 8400 DUO will be released on August 20th for $120 (4,290 RUB).
Via – Phonearena   Source: Prestigio 1,2