The XOLO A700S launches for 7,299 INR in India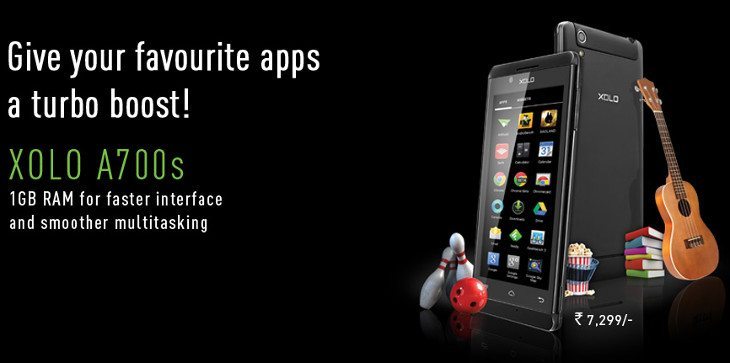 Xiaomi released the Mi4 this morning, but they aren't the only company with a smartphone scheduled to drop. Huawei is expected to show something later today, but while we were waiting, Xolo stepped up and released the Xolo A700S in India.
Xolo has its work cut out for it in the smartphone hotbed known as India, even though it's the company's home turf. This morning they announced the Xolo A700S, and as you'd expect, it's a mid-range device.
The Xolo A700S is a 4.5-inch handset with a disappointing resolution of 960×540. While they skimped on the display, the guts aren't that bad as you'll get a 1.3GHz dual-core chip coupled with 1GB of RAM and 4GB of (expandable) Â internal storage. Toss in a 5MP rear camera, VGA front-facing camera and an 1800mAh battery, and you've just met the Xolo A700S.
The Xolo A700S is a bit of a strange device when it comes to the mid-range sector as the processor, RAM and storage are better than we see on some budget handsets, but the battery is weak, and the display is underwhelming to put it mildly. It also ships with Android 4.2 Jellybean instead of the 4.4 KitKat we've gotten used to seeing on budget devices. The Xolo A700S is priced at 7,299 INR.
Are you interested in picking up the Xolo A700S or do you find the specs unimpressive when compared to the other handsets in the price range?
Via – Gizchina