Xiaomi Mi4 specs confirmed, world's fastest claim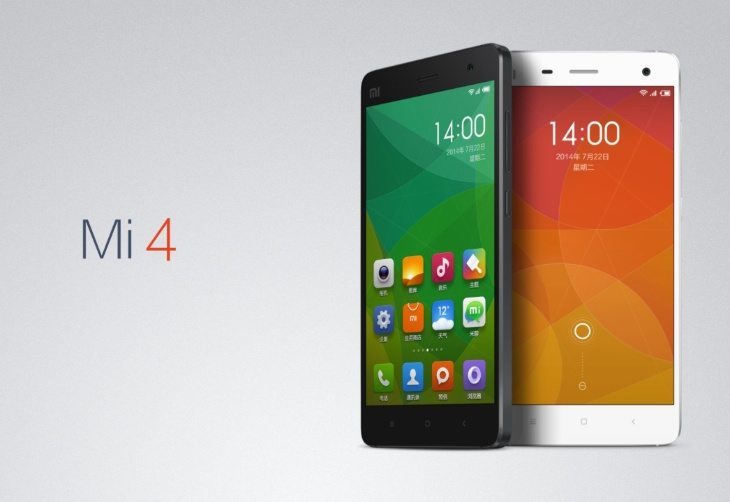 Xiaomi is a big name in the Chinese mobile industry and is further expanding its reach into other markets of the world. Smartphones such as the Mi4 will undoubtedly mean more growth and the phone has now been made official. We have details of Xiaomi Mi4 specs and more, and interestingly the company claims this is the world's fastest smartphone.
Yesterday we discussed the leaked specs so far and how they contradicted each other, but now all doubt has been removed with the flagship Mi4 unveiled in Beijing. Xiaomi has also given the Mi4 an extremely competitive price, and the handset is stylishly designed with a premium metal frame (plastic rear cover) as a further attraction for buyers.
Starting with the specs the Mi 4 is powered by a 2.5GHz Snapdragon 801 quad-core processor, has a 5-inch Full HD display, and 3GB of RAM. It has a 13-megapixel rear camera, 8-megapixel front-facing unit, and sizeable 3080 mAh battery, and it runs Android KitKat with the MIUI 6 skin, which is due to be updated to MIUI 6.5 on August 16.
The phone comes in two models for internal storage, at either 16GB or 64GB, and another aspect likely to appeal is that this is fast eMMC 5.0. There's also quick charging and less than an hour's charge can give you up to 60% battery life.
As for Xiaomi's claims that the Mi4 is the world's fastest smartphone, that's something that will come under close scrutiny as soon as the tech world gets their hands on it. Finally the all important price and the 16GB Mi4 is priced at 1999 yuan (around $320 or £190) while the 64GB model has a price tag of 2499 yuan (around $400 or £235).
Pre-orders for China begin later this month but we don't yet have a specific release date for the device. What are your first impressions of the Xiaomi Mi4 smartphone? Is this a handset that you would consider purchasing? Let us know with your comments.
Source: Phone Arena