Xiaomi Mi4 specs leaks contradiction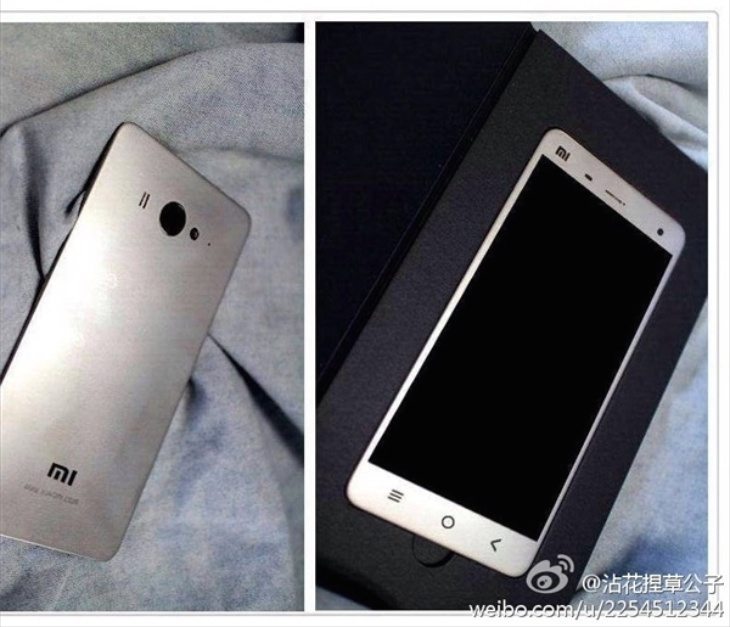 The Xiaomi Mi4 is the subject of plenty of attention at the moment ahead of its official unveiling tomorrow. At the weekend some new information about the smartphone appeared and so today we have details of Xiaomi Mi4 specs leaks before the reveal. However, there are some contradictions between these leaks.
Many people are expecting big things of the Mi4 and we've already told how Huawei will be going up against Xiaomi tomorrow with the introduction of a device dubbed the Honor X. The new leaked images purported to be of the Xiaomi Mi4 came out of China, so no surprises there, and they are accompanied by some leaked specs.
It's said that the Mi4 will have a 2.5GHz Snapdragon 801 quad-core processor, a 5-inch display with Full HD resolution, 3GB of RAM, and 16GB of internal storage. Other unconfirmed specs include a 13-megapixel rear camera, 5-megapixel front-facer, LTE connectivity, and a 3000+ mAh battery, and it will run Xiaomi's MIUI v6 Android interpretation.
Although the leaked images (shown at the bottom of this story) appear to show a metal reverse it seems that this is not actually the case and it merely looks as though it's metallic. Meanwhile a further leak comes from a retail website showing the Xiaomi Mi4 as 'coming soon,' but the specs listed here don't tally with the previous leaked specs.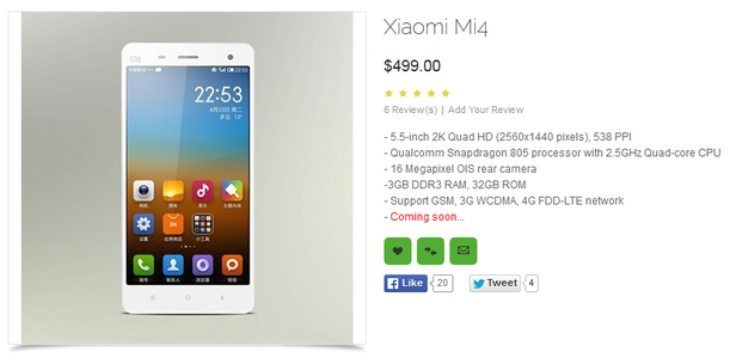 This time specs are shown as a 2.5GHz Snapdragon 805 quad-core CPU, a 5.5-inch display with Quad HD resolution of 2560 x 1440 and 538 ppi, 3GB of RAM, and 32GB of internal storage. It's said the Mi4 has a 16-megapixel rear camera with optical image stabilization, 5-megapixel front-facing unit, a 3200 mAh battery and Android 4.4 with MIUI v5. The site also includes a price of $499, although this could merely be a placeholder, and shows the Mi4 in black or white color options.
It's just as well that the official debut of the Mi4 takes place tomorrow, when all further doubt will be removed. Is the Xiaomi Mi4 a smartphone you would consider purchasing on release?