iPad mini 3 renders show improvements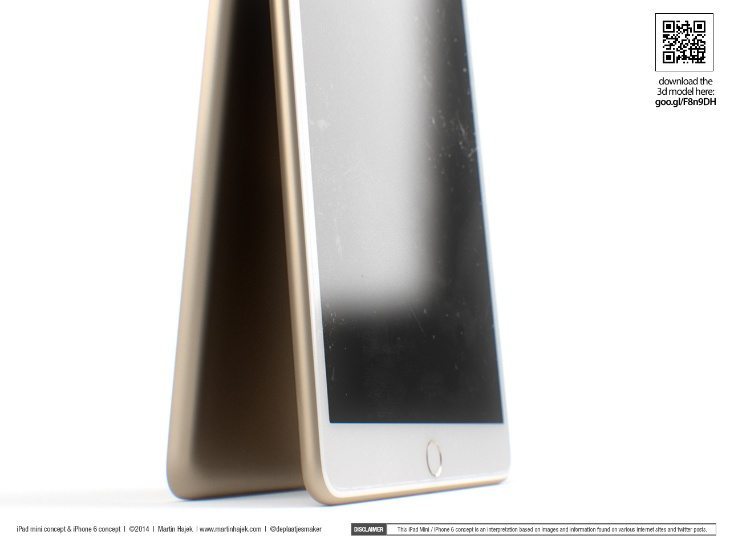 Many people are already looking forward to the next iPad mini release, aka iPad mini 3. Unlike the iPhone 6, leaks about the new iPad mini have been pretty slim so far. However, the inclusion of a Touch ID button is being widely rumored. Today we have some new iPad mini 3 renders that show some improvements that we think many people would like to see.
Recently we showed an image from an overseas website that was purported to be models of the iPad mini 3, iPad Air 2 and iPhone 6, but there was no way of verifying whether this was authentic or not. Now renowned designer Martin Hajek has come up with his concept idea for the iPad mini 3 that offers some nice design tweaks compared to an upgraded current iPad mini that features Touch ID.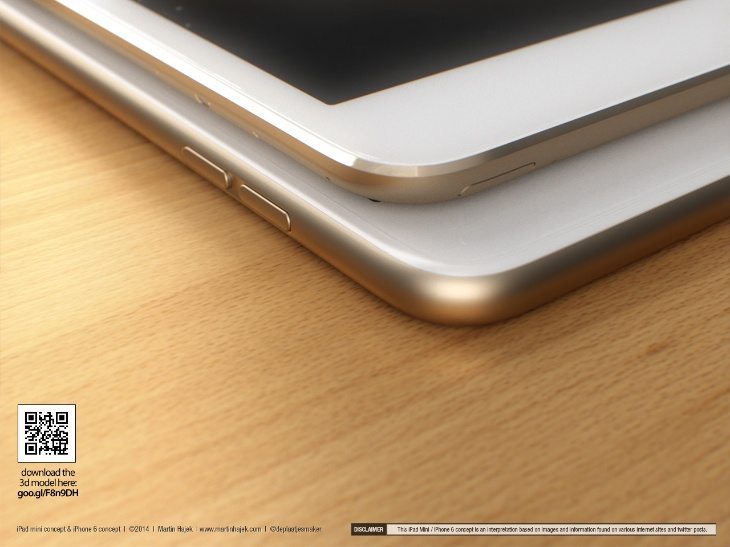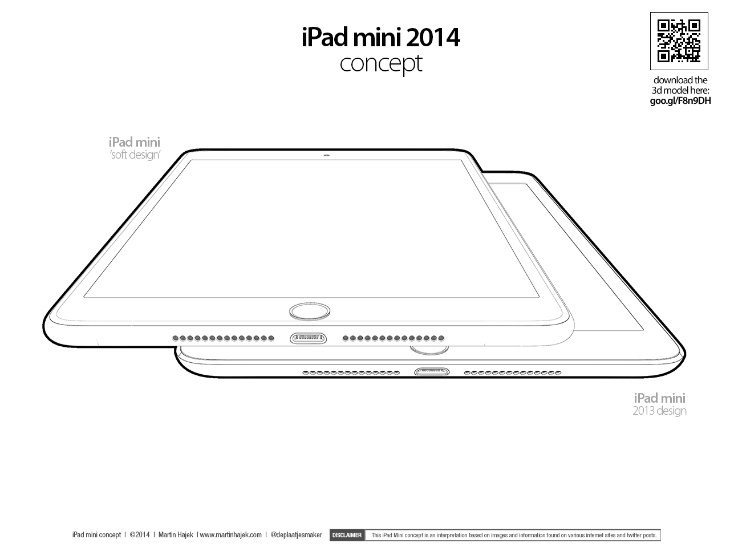 Hajek's Soft iPad mini design takes a realistic approach to what Apple might offer with the next iPad mini. It has some touches that are expected for the iPhone 6, with slimmer bezels and more rounded edges. We can also see that the on/off button is not in its usual position and there's no evidence of a lock/mute button.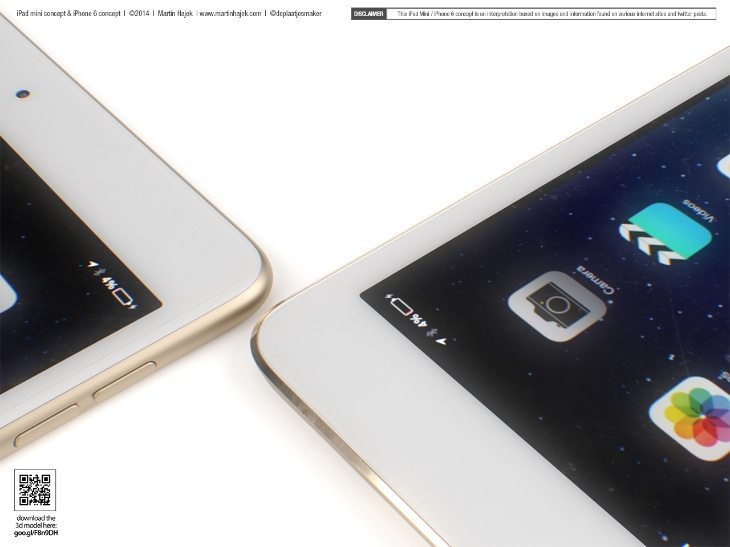 We've shown just a few of the images here but you can see the full gallery and a download link to the 3D model at the source below. We're pretty impressed with this iPad mini 3 design, but we'd like to know what you think. Do you like the idea of a 'soft' iPad mini as shown in these renders?
Source: Martin Hajek
Via: Concept Phones