WhatsApp on iPad without jailbreak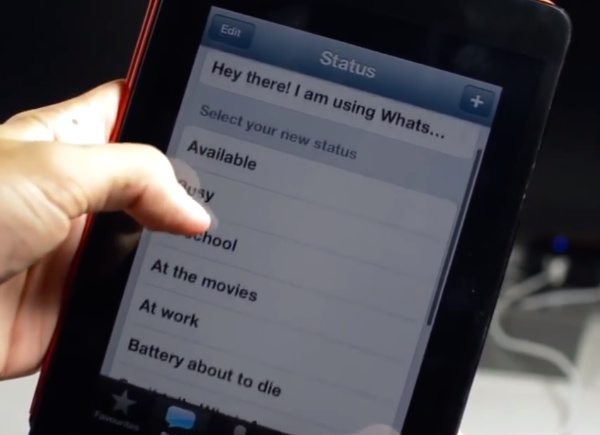 Plenty of people are waiting for a dedicated WhatsApp for iPad but so far there's only an iPhone version available. If you try to download the iOS WhatsApp app on an iPad or iPod touch you'll find the device is not supported. However, today we have a video that details how to get functional WhatsApp on iPad without a jailbreak.
Last year we discussed how readers were crying out for a WhatsApp app for iPad so we're pretty surprised that a year has gone by and there's still no sign of it. News that WhatsApp for iPad is now possible without jailbreaking will be welcomed by many, and the YouTube video that we have embedded for you to view below this story shows exactly how to do this.
The process requires use of a Mac or PC and for the activation part you'll also need access to an iPhone. The short video tutorial is shown on an iPod touch but at the conclusion you'll see it also works for the iPad and exactly the same method is used. The devices in the video are running iOS 7, and the process should also work with any other iOS software versions supported by WhatsApp. For example a comment below the YouTube description notes it to be working on a device running iOS 7.1.1.
One thing worth noting if this doesn't work for you is that WhatsApp doesn't like runnning on the same number across devices. Therefore when you've followed the procedure you could try deleting WhatsApp on the iPhone where you set up the number, before you open WhatsApp on your iPad.
Let us know how you got on if you follow the video instructions below to set up WhatsApp on iPad without jailbreak. Did everything go smoothly for you?