5.5-inch iPhone 6 could be faster than the 4.7-inch model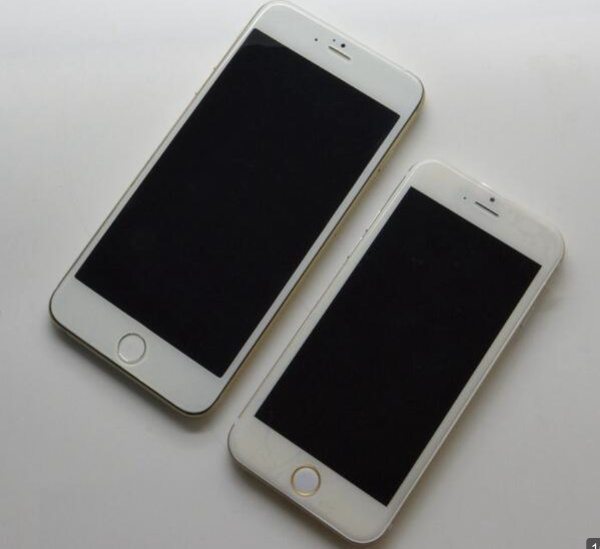 There's a lot of back and forth when it comes to Apple, and its 2014 smartphone line-up. Last year, the Cupertino-based company introduced not one, but two devices: the iPhone 5s, and the iPhone 5c. It is believed that Apple will follow the same trend this year, but will increase the size of the displays roar the 2014 models. According to hear-say, we should expect a 4.7-inch and a 5.5-inch iPhone 6 towards the third quarter of the year.
September is when the special event should happen, and we're expecting even more leaks, rumors, and speculation to pop up until then (not that there was a real shortage in the past). There were rumors that Apple will differentiate between the 4.7-inch iPhone 6, and its bigger sibling, the 5.5-inch. One report claimed that only the larger model will include a sapphire glass, and that said model will be pushed back towards the end of the year. Analysts believe that this might be due to some manufacturing woes, but it is also likely that Apple will want to allow the 4.7-inch model to have a jumpstart on the market.
Another rumor was talking about a "premium" status (or label) for the larger iPhone 6, and, on that exact same note, today's report seems to back it up. Analyst Timothy Arcuri from Cowen & Co. believes that the 5.5-inch iPhone 6 will be powered by a faster application processor than its 4.7-inch sibling. Arcuri send the above information in a note to investors after allegedly checking in with the supply chain from Asia.
While such a move would not be the first one for Apple (the company already differentiates between processors its iPad Air and iPad Mini with Retina Display ship with), Arcuri believes that this time, instead of just a slower/faster clock situation, we will likely see a more interesting differentiation. Allegedly, the 5.5-inch iPhone 6 will ship with a larger (physically) processor. There's speculation that, by employing a larger die for the processor, Apple will be able to place additional silicone on the chip, but the details are yet unknown. The Apple M7 is the motion processor from the iPhone 5s which is powered by the A7 chip, so Apple might put a similar line-up on the iPhone 6 as well, but this time, on the same die.
As we're slowly approaching the timeframe in which the event should happen, we will definitely here more and more rumors concerning the upcoming Apple iPhones, and we'll let you know as soon as we find out.