Secret app improves on Android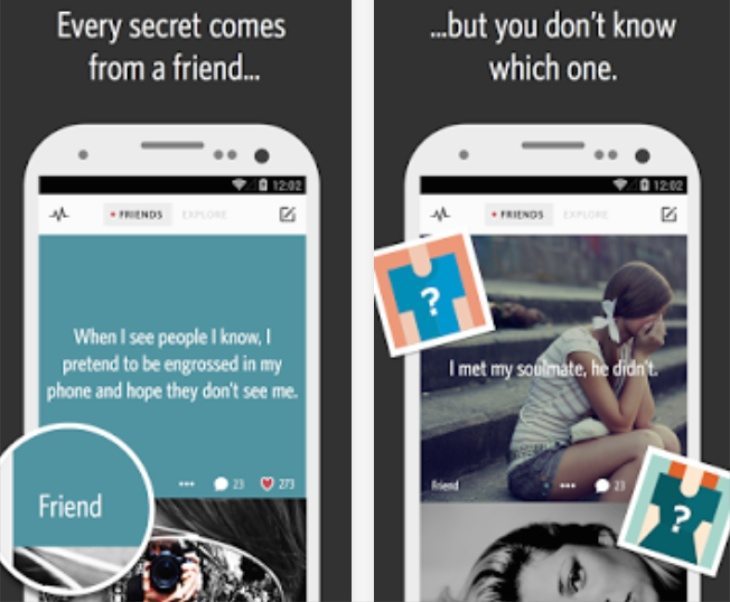 We enjoy bringing readers details of popular apps from time to time, and one that's gathering plenty of attention at the moment is the Secret — Speak Freely app. We have some information on the Secret app, which has recently been improved on Android.
This is a social app that has been featured by some of the biggest media outlets, including The New York Times, the BBC, and WIRED. It's a dream app for those who love a bit of gossip, and it enables users to share anonymously and discover just what their friends are really thinking or feeling.
When you receive secret posts from friends you won't know who has sent it, and you can write back anonymously. Watch and wait as your secret spreads to further friends and beyond, and for once you can say exactly what you think with no comebacks. (Whether that's a good or a bad thing is up for debate)!
The Secret app on Android was updated at the end of July to version 6.0, and now users can sign up anonymously through Facebook to find out secrets from Facebook friends and contacts. Another new feature is that adult content can be filtered from the Explore stream, and there are also reliability and performance improvements.
If you want to try out the Secret — Speak Freely app you can download it from Google Play here. It's a free app that's compatible with devices running Android 4.1 or later. If you try out the app we'd like to know what you think of it, so do please send us your thoughts using the comments box below.