T-Mobile trade-in prices on the rise, company guarantees best value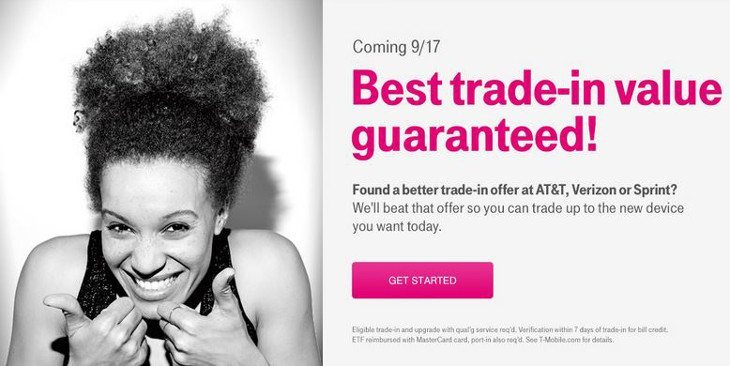 T-Mobile loves to shake things up a bit, and they've done it again today with yet another promotion. There's no name for the new promo, but it does bring T-Mobile trade-in prices up and ensures they'll give you the most money for your old handset.
If you've ever traded in your old smartphone for a new one at a carrier, you already know they amount you get is less than fair. There are sites that let you trade and swap devices, and there's also eBay, but swapping smartphones with your carrier is by far the easiest option. T-Mobile is going to make it a little bit easier by offering you more money for your old handset than anyone else.
If you want to trade-in your handset with T-Mobile and can find a better trade-in value from a "major" national carrier, they'll beat that offer. The company will beat the competing carriers offer, give you the difference back, and even kick in an extra $50 credit to boot. You simply have to call T-Mob or hit up the website to show them where you found a better deal within 7-days of your trade-in.
T-Mobile trade-in prices going up is another smart move from T-Mobile and a great deal for consumers. If you have a smartphone like the Galaxy S4 or iPhone 5, it's going to bring a nice amount or trade credit. Older handsets are a different story, and that's where this deal could really prove handy — especially with all the new flagships set to arrive next month. The new promo kicks off on September 17 and is only good for a limited time although no end date was given.
Will you take advantage of T-Mobile's new trade-in promotion?
Source – T-Mobile