Android One India release coming on September 15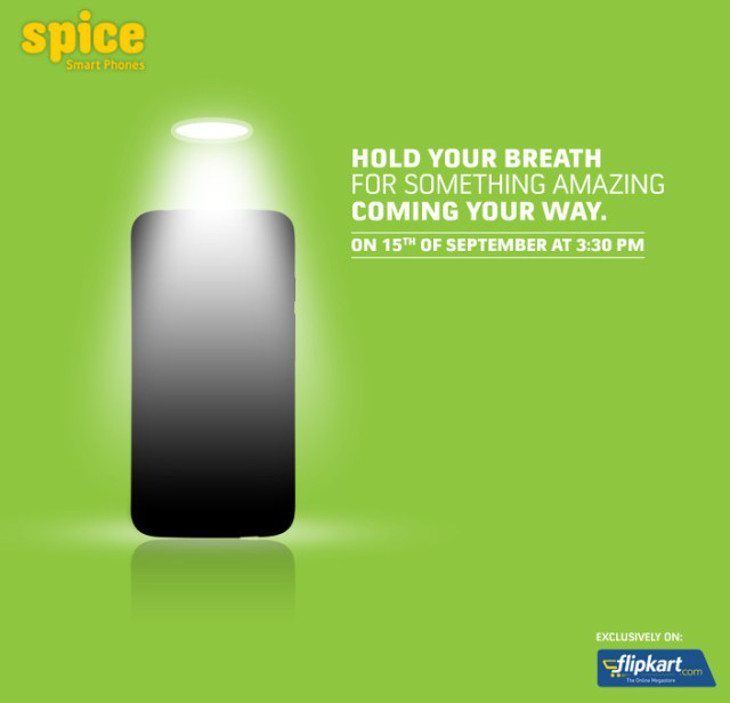 The Android One initiative has been in the works for some time, and while it's undergone a few name changes, it's finally set to arrive. The Android One India release is imminent, and two companies are set to make announcements in a few short days.
Android One is Google's new pet project, and it's supposed to be a way to get a "true" Android experience into the hands of users in emerging markets without breaking the bank. Google has signed several partners for Android One India with Spice, Micromax and Carbon. Two of the companies are set to unveil the first Android One handsets on September 15, and we imagine the third won't be far behind.
First up is Spice, which dropped a teaser pic that says, "Hold your breath for something Amazing coming your way." The date given is September 15th with a 3:30PM start time. We know it will be a Flipkart exclusive (go figure), but that's all we know for now. Karbonn's teaser just throws a few buzzwords out there like "awesomest" and "funkiest", but that's it. No date, time or anything else, but it's safe to assume it's an Android One device.
September 15 is going to be a big day for Google as the Android One program could put a lot of new handsets in the hands of consumers if the hardware is solid. The prices are expected to fall at or below $100 for all Android One devices, so it will be interesting to see how it all pans out on Monday and how the devices differ from one brand to the next.
Are you excited to see the Android One India release next Monday?
Via – Gizchina