The Massive ZTE ZMAX is heading to T-Mobile for $252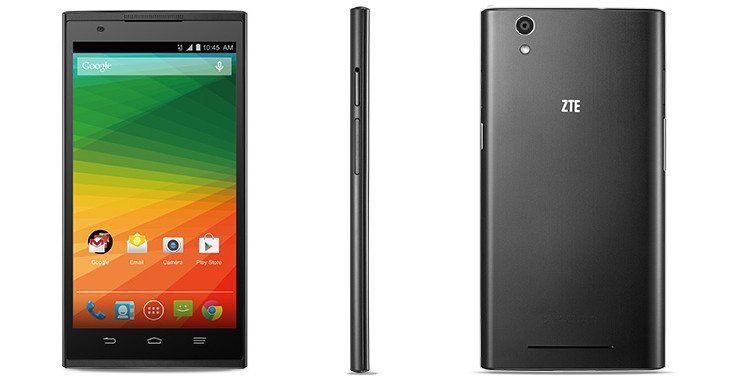 Phablets. You either love them or hate them, there's really no middle ground for the beastly devices. That extra screen usually adds to the price as well, but that isn't the case with a new Chinese phablet that's getting ready to land at T-Mobile. It's not the OnePlus, but we think you'll be pleased with what the ZTE ZMAX has to offer.
ZTE held a quick presser in NYC yesterday to announced the ZTE ZMAX phablet. It's coming to the U.S. via T-Mobile, and it's a lot cheaper than you'd expect as it carries a $252 price tag. It's actually the same size as the incoming Galaxy Note 4 although it lacks that luxurious QHD display.
The ZTE ZMAX features a huge 5.7-inch 720p display and has a trusty Snapdragon 400 under the hood. The processor is a little weak, but the rest of the specs are nice as you'll get 2GB of RAM to go along with 16GB of internal storage which can be expanded through the microSD card slot. As for the cameras, you're looking at an 8MP rear camera and 1.6MP front-facing selife cam.
The device measures 162.56 x 83.8 x 8.89mm and weighs 155.9grams. All the usual connectivity options are included, and it's going to run Android 4.4 out of the box. It's said to be close to stock as well with minimal interference from ZTE on the software side of things. Last but not least, is a 3,400mAh battery which keeps the lights on.
The ZTE ZMAX may not seem impressive on paper compared to other phablets at T-Mob, but it's a deal at only $252 or $10.50 per month when broken down into monthly payments. The MAX will be available on September 24th in stores and online from T-Mobile if you're interested in picking one up.