Is there a high-powered LG G3 Pro in the works?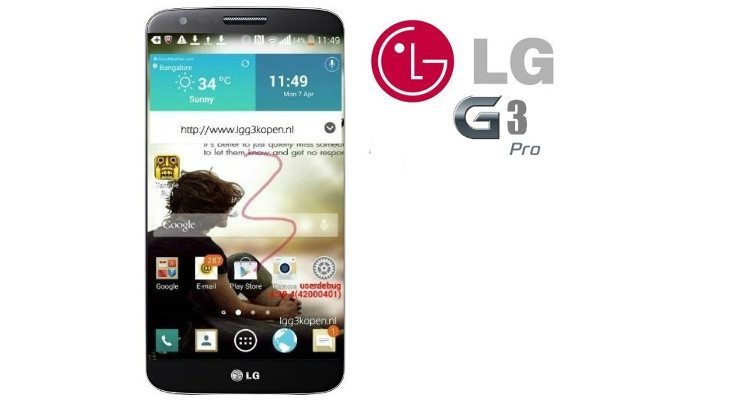 Yesterday an interesting rumor hit the web involving LG. The rumors touched on a new smartphone in the works, and it's apparently another version of the popular LG G3. It's not a dumbed down version of the flagship either, and it goes by the name of the LG G3 Pro.
A report out of Korea says that LG is working on a big new handset, and it's called the LG G3 Pro. It's said to have an absolutely massive 5.9-inch display which would give it an edge of the iPhone 6 Plus and Galaxy Note 4 in screen size. The rumored phablet would also be the same size as the mysterious device known as the Nexus X (Nexus 6) which is thought to be 5.9-inches as well.
The second bit of information that's come to light involves the LG G3 Pro specs. According to the Korean Site, Money Today, the company is working on a new processor that will be made in-house, and it is set to debut in a 5.9-inch smartphone from LG. Could this be the LG G3 Pro? We don't know, but the report says that they may create a new product line for the device or go with the G or G Pro branding. It's also scheduled for a release between October and the end of the year.
You'll probably want to get out your salt shaker for this batch of LG G3 Pro rumors, but the LG G3 Pro is certainly a possibility. Other than releasing variants of the G3 and the G Watch R, the company has been a bit quiet compared to other manufacturers — Samsung and Apple just broke out their big guns as well. We know LG (and other manufacturers) love variants, so we could indeed see another big handset from LG before 2015 rolls around.
Would you be interested in a 5.9-inch LG G3 Pro if it has the QHD display or is it just too big?