Samsung Galaxy Note Edge available for pre-order in the UK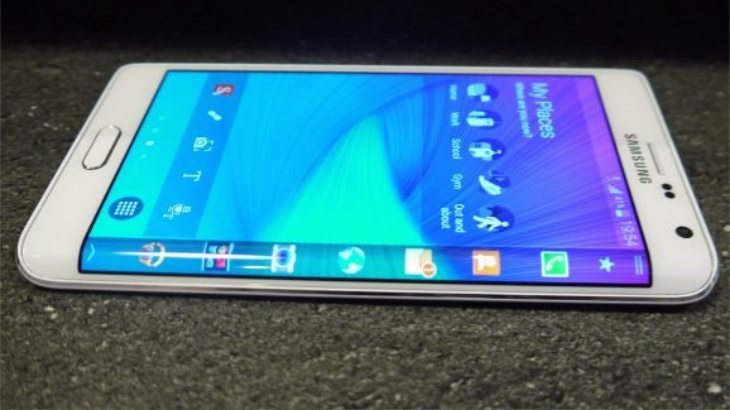 After Samsung has introduced the Galaxy Note Edge, alongside the Galaxy Note 4, rumors have started looking at future possible price tags. We were getting mixed reports about what this weird-looking smartphone would eventually cost once it hits retail, but now we can have a more exact idea, as the Samsung Galaxy Note Edge is available for pre-order in the UK. Two clarifications though, straight from the beginning: the Galaxy Note Edge is available for pre-order in the UK via a third party online retailer, namely Clove.co.uk, and, second, it's not only for the UK, as the e-tailer is shipping worldwide, so if you want this smartphone and you're living outside of the UK (or Europe, for that matter), you can still go ahead and pre-order it.
£541.67 is what the Samsung Galaxy Note Edge is listed to go for, which is £650 including VAT. That's about $880 ($1,055 including VAT), or 692EUR (830EUR with the value added tax). These figures come close to previously rumored price tags for the Samsung Galaxy Note Edge, which were talking roughly about the same numbers, give or take a couple of pounds/dollars/euros. These prices above, for which the smartphone is available for pre-order, are prices for a carrier-independent (unlocked, and SIM free) unit. Even so, the price is not final yet, as the online retailer has a disclaimer saying that "Official Price and Availability To Be Confirmed"; with that being said, there's also no word on when exactly the Note Edge will arrive in stock.
If you still want to get a Samsung Galaxy Note Edge, let's see what is it that would justify such an expensive phone: the smartphone features a 5.6-inch Quad HD display with 1600 x 2560 resolution, and is powered by the quad-core Qualcomm Snapdragon 805 processor clocking in at 2.7GHz. The Samsung Galaxy Note Edge shares a lot if its internals with the Samsung Galaxy Note 4, which it accompanied at the launch event earlier this month. Other notable specifications include 3GB of RAM, 32 and 64GB internal storage configurations (expandable via microSD card), 16 megapixel main camera, 3.7 megapixel webcam, as well as a 3,000mAh battery.
Of course, the main selling point for the device is its curved display, which is bent on the right edge (hence the name), wrapping it almost around, with the ability for this specific region to display special information, like notifications, and alike.
What do you think about the pre-order price? Is it too expensive? How much would you be willing to spend on a Samsung Galaxy Note Edge?