The Nokia Lumia 530 is headed to T-Mobile and Cricket in the US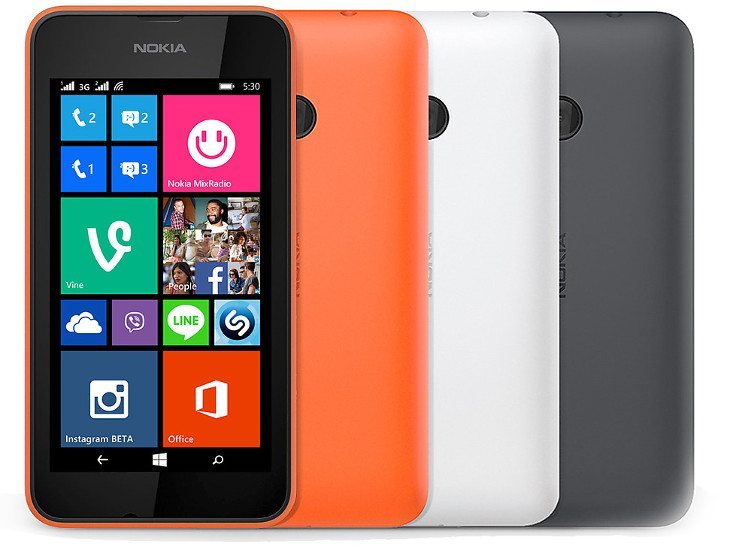 The Nokia Lumia 530 is a cheap way to get a Windows 8.1 handset, but if you live in the states, you were out of luck — until now. The Lumia 530 is on the way to the states, and it's coming to T-Mobile and Cricket.
Oddly enough, Cricket is beating T-Mobile to the punch with the Nokia Lumia 530 release. The handset is coming to Cricket tomorrow, October 3rd and it's going to set you back $50 with no contract. T-Mobile will unleash their version of the Nokia Lumia 530 on October 15th, and the price is slightly higher at $79.20. Regardless of the carrier, it's still cheap when you consider it runs Windows 8.1.
As for the Nokia Lumia 530 specs, the device features a 4-inch display with a resolution of 480 x 854. The processor is an underwhelming 1.2GHz quad-core Snapdragon 200, and you'll have 512MB of RAM and 4GB of internal storage to work with. Thankfully, you can expand the storage up to 128GB with the microSD slot. A 5MP rear camera and 1,430mAh battery round things out for the Lumia 530.
The obvious draw for the Nokia Lumia 530 is Windows 8.1 and Cortana as the specs are lower than you'd normally want from a budget device. That said, it's hard to beat that price on either carrier, and if you don't want to wait for them to come to T-Mob, Best Buy and Microsoft will start selling the Lumia 530 on October 5th.
Planning on picking up a Nokia Lumia 530 in the states this month?