Disney Mobile SH-02G specs show a surprisingly powerful device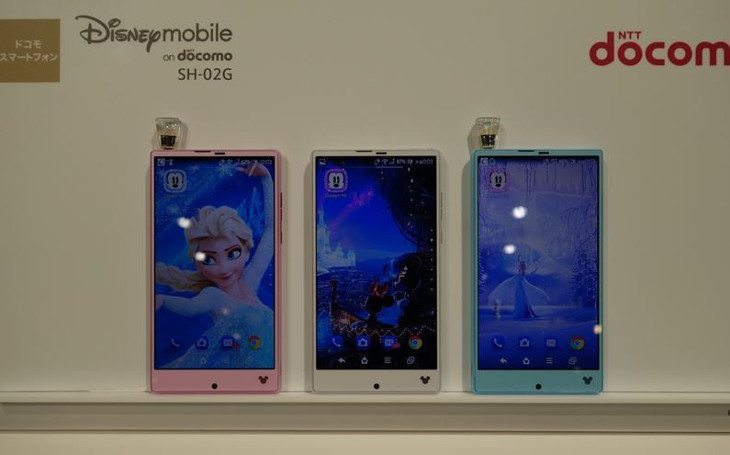 If you get a kick out of interesting smartphones, you'll enjoy this and if you're a Disney nut, you'll probably drool. Apparently, Disney has put out a few smartphones, and a new one has arrived called the Disney Mobile SH-02G. It's definitely a device that looks like it's from the House of Mouse, but the Disney Mobile SH-02G specs tell a different story.
The Disney Mobile SH-02G smartphone is actually made by Sharp and NTT DoCoMo, and they really went all out with the Disney Mobile SH-02G specs considering it's a handset geared towards the younger crowd. The device has a 5.5-inch FHD display with 2GB of RAM, a 2.3GHz quad-core SoC, and 32GB of storage. It's fairly thin at 8.9mm, and it can take nice pics thanks to a 13MP/2.1MP camera combo.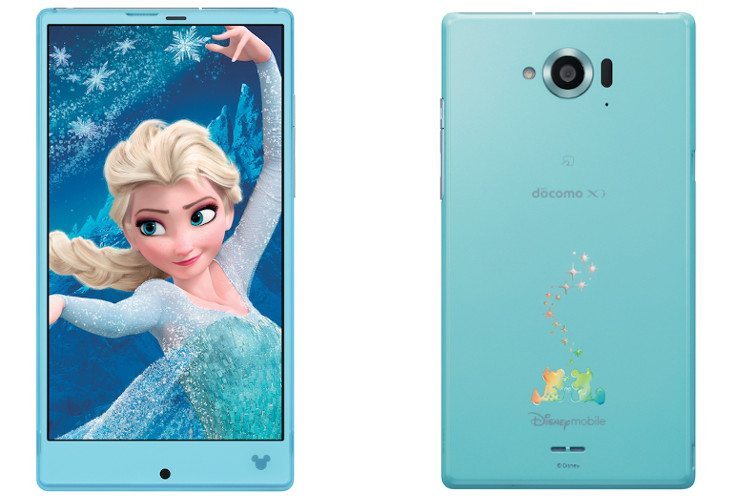 While the Disney Mobile SH-02G specs are certainly nice, the design and software is interesting as well. It obviously has a strong Disney vibe, and this one is said to be the 2014 Winter model based on the movie Frozen. It will be loaded down with Disney swag, and some sort of LED illumination you can control with an app. There was no mention of the OS, but we assume a forked version of Android.
Before you get too excited, the Disney Mobile SH-02G isn't expected to be widely available and it may not leave the shores of Japan. It's said to arrive sometime in November for around $100 bucks on a contract or between $500-600 unlocked.
Would you pick up a Disney themed handset like the SH-02G if it came to your region?
via – GSMdome   Source: k-tai.impress.co.jp