The unannounced HTC Desire 612 appears on Verizon's site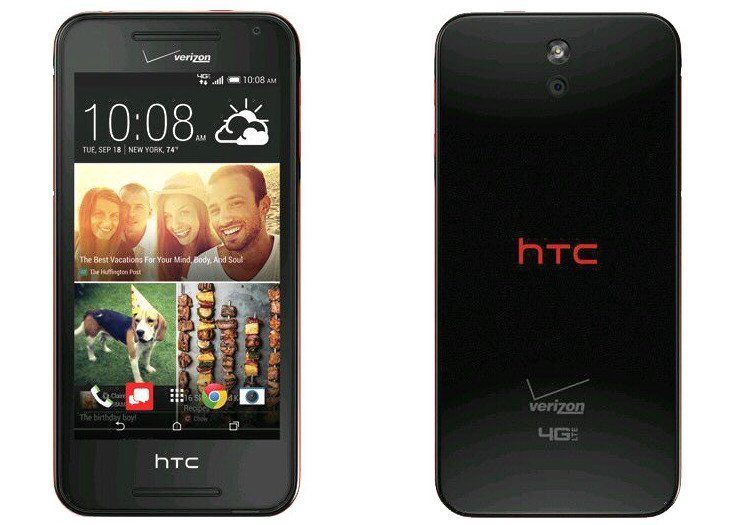 There has been a lot of talk about new handsets coming to Verizon over the past few weeks, and the Droid Turbo has been at the center of many conversations involving Big Red. The company seems to have just spilled the beans on an unannounced device earlier today called the HTC Desire 612, and it is yet another mid-range device.
Next to nothing has been known about the HTC Desire 612 until it showed up on Verizon's Equipment Guides page earlier today. The guide didn't give us the HTC Desire 612 specs, but it did let us know of its existence which is a sign it's coming to the carrier in the very near future. As for those specs, we got those a short time later.
TK Tech News obtained what's said to be the official HTC Desire 612 specs, and they'll probably leave you desiring for more. According to TK, the device will have a 4.7-inch qHD display, 1.5GB of RAM, 8GB of expandable storage and an 8MP/1.3MP camera combo. The Desire 612 will have BoomSound front-facing speakers as well, and you can look forward to an all metal build. As you'd expect, the OS will be Android 4.4.3 and it will get its juice from a 2,040mAh battery.
While we don't know what kind of processor the HTC Desire 612 will have, the specs are mid-range and it should be priced as such. We don't know when it's coming, but it will show up on Verizon soon and we expect to hear something official at any time.
Via — Phandroid  Source: Verizon