De Gea brilliance inspires FTBpro Man Utd app uptake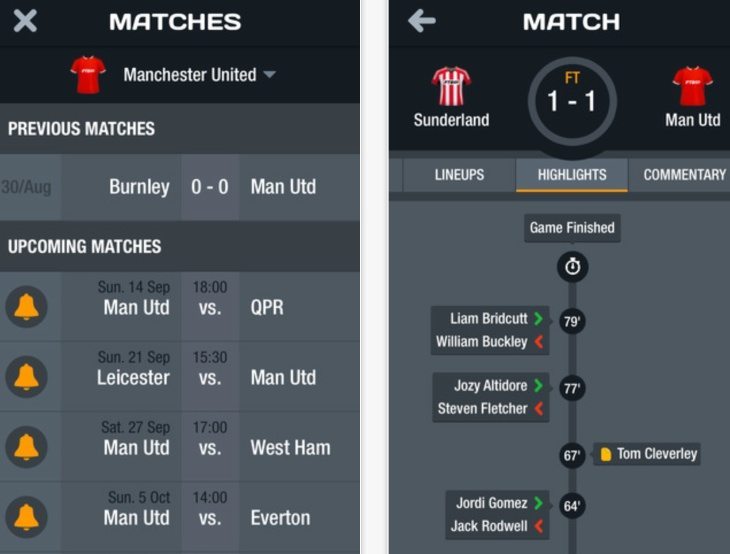 If you're a Manchester Utd fan you will no doubt have seen the Utd vs. Everton FC match yesterday, and been excited by what you watched. A display of goalkeeping by David de Gea was one of the highlights of the game, and it's likely that De Gea's brilliance will inspire an FTBpro Man Utd app uptake for Android and iOS.
In a game full of thrills and spills that resulted in a 2-1 win for Man U, there were goals from Angel Di Maria and Radamel Falcao for The Red Devils. Some of the greatest pleasures came from watching De Gea though, who first saved a penalty at the end of the first half taken by Leighton Baines, and in the closing stages of the match came up with some further show-stopping saves against Osman and Oviedo.
If you're a Reds fan but haven't yet downloaded the FTBpro Manchester United app then maybe it's time you considered it. The FTBpro apps are among the very best out there for football enthusiasts, and the Man Utd Edition of the app was recently updated. Use of this app will give you all the latest news, transfer rumours, results, tables, live scores, fixtures and more, directly to your smartphone.
Users can also receive notifications for live match updates and breaking news, and share the news via Facebook, Twitter and more. The app has just been updated so that users have more control of notification settings and can customize according to their wishes, from Premiership highlights to just red cards for Man City!
The FTBpro — Manchester United Edition iOS app is free from iTunes here, and compatible with iPhone and iPad running iOS 7.0 or later. The Android version of the app was updated yesterday and is available from Google Play. Has yesterday's David De Gea performance inspired you to download the updated FTBpro Man Utd app?