Nokia Lumia 730 vs Micromax Canvas Nitro India face-off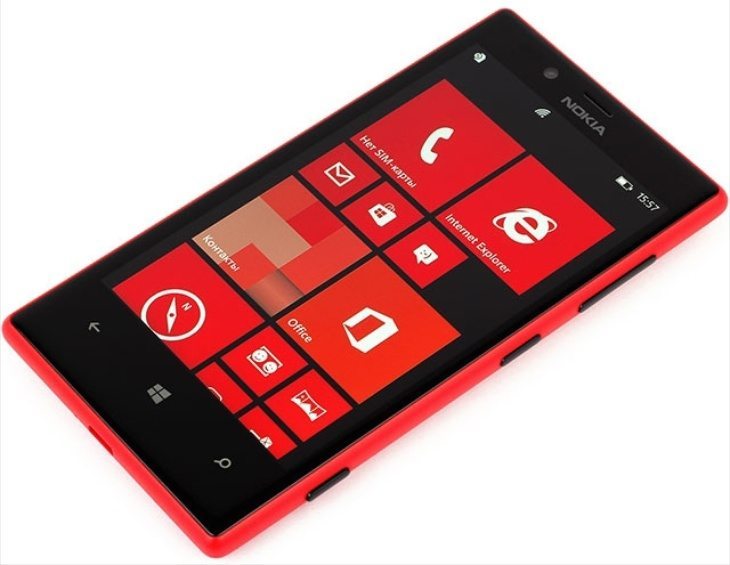 Microsoft's Nokia Lumia 730 Dual SIM and Micromax Canvas Nitro A310 smartphones have both recently launched for India. The Nitro is the cheaper of the two but has some very decent specs, while the Lumia 730 has the popular Nokia branding. Today we're bringing you a Nokia Lumia 730 vs. Micromax Canvas Nitro India face-off in a specs comparison.
The major difference between these two phones is that the Lumia 730 is a Windows Phone handset while the Canvas Nitro runs the Android operating system. If you want to check out more on either you can see our earlier articles on the Canvas Nitro here, or the Lumia 730 here. For example we've previously compared the Lumia 730 with other phones such as the Moto G 2nd gen, Lumia 830, and Xiaomi Mi3.
Processors
The Lumia 730 has a 1.2GHz Snapdragon 400 quad-core processor and Adreno 305 graphics. The A310 Canvas Nitro has a 1.7GHz Mediatek octa-core processor and Mali-450MP4 GPU.
Display
The Lumia 730 has a 4.7-inch OLED display with resolution of 1280 x 720 and 316 ppi. The Canvas Nitro has a 5-inch IPS LCD display at 1280 x 720 resulting in 294 ppi.
RAM and Storage
The Nokia handset has 1GB of RAM and 8GB of internal storage that's expandable via microSD to 128GB. The Micromax phone has 2GB of RAM and 8GB of internal storage, this time expandable to 32GB.
Camera set-up
There's a 6.7-megapixel rear camera for the Lumia 730, with Carl Zeiss optics, autofocus, LED flash and 1080p video capture, as well as a 5-megapixel selfie front-facing camera. The Canvas Nitro has a 13-megapixel rear camera with autofocus, LED flash, and 1080p video capture, and it also has a 5-megapixel front-facing unit.
Battery
The Lumia 730 has a 2200 mAh battery while the Canvas Nitro has a 2500 mAh battery. Both are removable.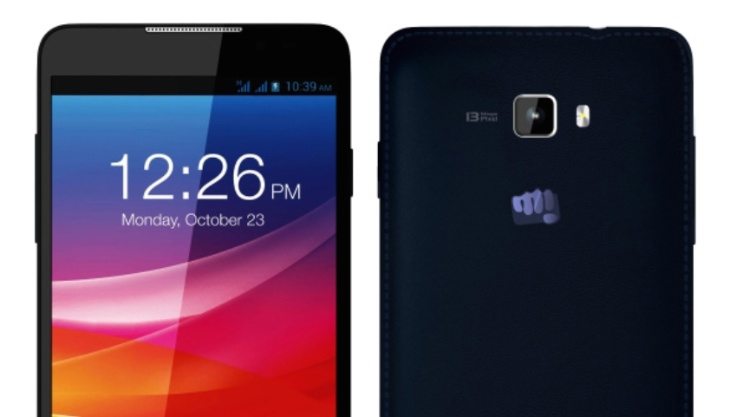 Connectivity
Both of these phones support 3G, WiFi 802.11 b/g/n, Bluetooth 4.0, GPRS, EDGE, and microUSB 2.0. The Lumia handset also has NFC and DLNA.
Operating System
The Lumia 730 runs Windows Phone 8.1 while the Micromax handset runs Android 4.4.2 KitKat.
Price
The Nokia Lumia 730 Dual SIM price for India was announced at Rs. 15,299. On the other hand the Micromax A310 Canvas Nitro price at launch was Rs. 12,990. However, prices vary by retailer.
We haven't considered features or designs of these two dual SIM handsets here, but looking at specs is pretty interesting. Although the Canvas Nitro is the cheaper of the two, the specs lineup is more impressive. Its advantages over the Lumia 730 include a faster processor that's also an octa-core, a larger display, more RAM, a higher megapixel rear camera, and a higher capacity battery.
The Lumia 730 isn't without its advantages though as it has a slightly higher display ppi (but not much in it), a higher level of expandable storage, and supports NFC and DLNA. Some also prefer the Nokia branding, but ultimately preference of design, build and operating platforms will also need to be considered in any choice between these two.
When you've deliberated on the above information it would be good to know if your final choice goes to the Nokia Lumia 730 or the Micromax Canvas Nitro? We appreciate your comments so do send them in.