Moto X 2nd gen vs Lumia 830 specs rundown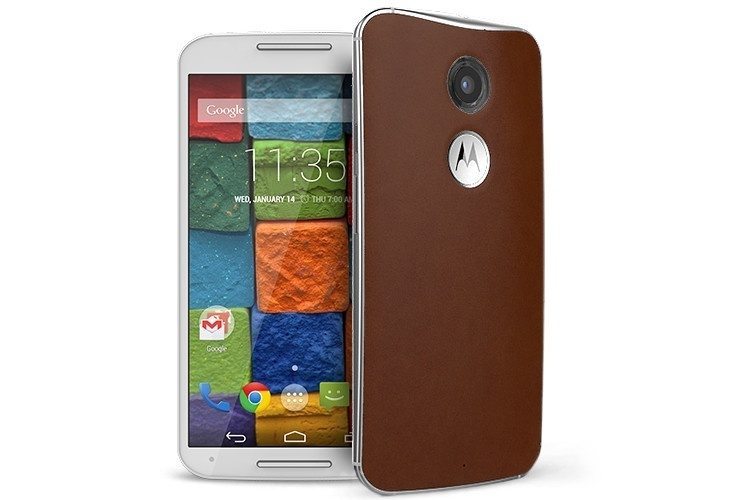 The new Motorola Moto X (2014) and Nokia Lumia 830 both recently released and are in a similar price bracket, so are likely to appeal to the same sector of the market. The new Moto X is the successor to the extremely popular original version while the Lumia 830 launched alongside the Lumia 730 and 735. Today we're offering a Moto X 2nd ten vs. Lumia 830 specs rundown.
One of the key differences between these Motorola and Nokia phones is that the new Moto X 2014 is an Android device while the Lumia 830 is a Windows Phone handset. If you're open minded with regard to platform though, a look at the key specs will give you an idea of how they compare and what they have to offer. It's worth noting that these are not dual SIM smartphones, as favored in many countries such as India.
Processors
The Moto X (2014) has a 2.5GHz Snapdragon 801 quad-core processor and Adreno 330 graphics, while the Lumia 830 has a 1.2GHz Snapdragon 400 quad-core processor and Adreno 305 GPU.
Display
The new Moto X has a 5.2-inch AMOLED display with resolution of 1920 x 1080 and 424 ppi. The Lumia 830 has a 5-inch IPS LCD display with 1280 x 720 resolution resulting in 294 ppi. Both feature Gorilla Glass 3 for protection.
RAM and Storage
The Motorola handset has 2GB of RAM and 16 or 32GB of internal storage (non-expandable). The Nokia phone has 1GB of RAM and 16GB of internal storage, but this time this is expandable via microSD to 128GB.
Camera set-up
The Moto X 2nd gen has a 13-megapixel rear camera with autofocus, dual LED flash and 2160p video capture, as well as a 2-megapixel front-facing camera. The Lumia 830 has a 10-megapixel rear PureView camera with Carl Zeiss optics, optical image stabilization, autofocus, LED flash and 1080p video capture. It has a 0.9-megapixel front-facing unit.
Battery
There's a 2300 mAh battery for the Moto X and a 2200 mAh battery for the Lumia 830, and both are removable.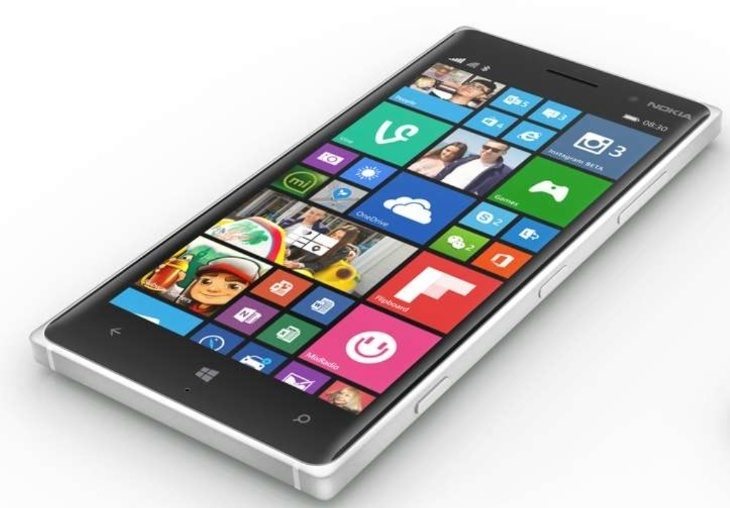 Connectivity
Both phones support 3G, 4G LTE, Bluetooth 4.0, NFC, GPRS, EDGE, and microUSB. The new Moto X has Wi-Fi a/b/g/n/ac while the Lumia 830 has Wi-Fi a/b/g/n.
Operating System
The Moto X runs Android 4.4.4 KitKat that will be upgradable to Android L. The Lumia 830 runs Windows Phone 8.1.
Dimensions and Weight
The new Moto X measures 140.8mm x 72.4mm x 10mm and weighs 144g. The Lumia 830 measures 139.4mm x 70.7mm x 8.5mm and weighs 150g.
We're only considering specs here, but of course potential buyers of either phone will also want to take into account the designs and various features of the phones. We'll point out that both phones also have a 3.5mm audio jack but the Lumia device also features FM Radio, which the Moto X doesn't have. Pricing varies by region and retailer, but they are usually pretty close in this respect.
Looking through the above specs should help you to decide which of these phones would be best, depending on what factors of a phone are most important to you. Although the new Moto X seems to have many benefits over the Lumia 830, the Nokia phone isn't trounced in every area. For example it features expandable storage and also optical image stabilization for the camera.
Once you've had some time to deliberate we'd be interested to hear your pick of these two smartphones. Is it the Moto X (2014) or the Lumia 830 that wins your vote?