FTBpro Live Football News app updated for iPhone, iPad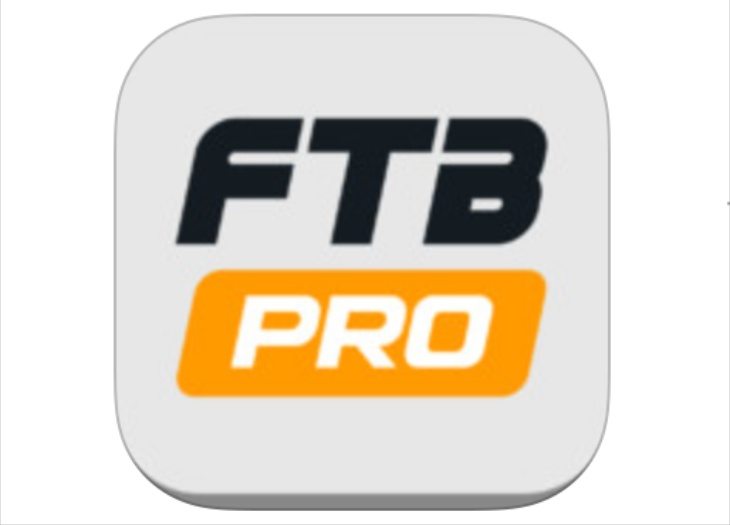 Whether you're a devotee of Wayne Rooney and Man Utd or John Terry and Chelsea you have at least one thing in common, a love of football. Some of the best football apps out there come from FTBpro and these are hugely popular among enthusiasts of the great game. Now we have some details about the FTBpro Live Soccer News app, which has just been updated for iPhone and iPad.
You may already be a fan of this app, but if you haven't yet heard of it we'll give you some info. FTBpro — Live Soccer News is for those who are passionate about the game, whatever club you support. It offers the latest breaking news, fixtures, results, tables stats, live scores, and transfer rumors directly to your mobile device so that you will always be up to speed with what's happening.
Users rate this app very highly and can access live feeds and receive push notifications with live match updates and transfer deals. All of the major European leagues are covered so you can follow multiple teams if desired and follow games on the live match page. This includes details of starting lineups, stats, live soccer commentary and more.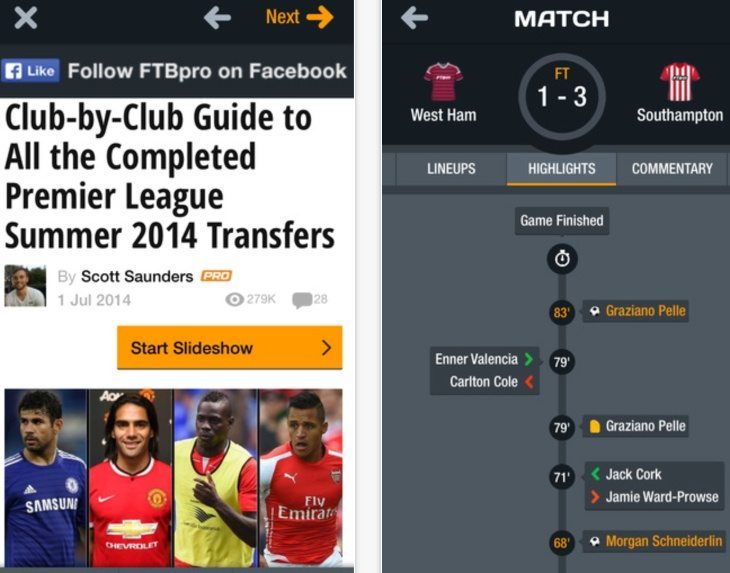 The app has a huge amount to offer and the screenshot above shows Diego Costa of Chelsea and Mario Ballotelli of Liverpool FC among others. The FTBpro — Live Football News iOS app was updated yesterday to version 4.3.9 to include bug fixes. It's a free app that's compatible with iPhone, iPod touch and iPad running iOS 7.0 or later, and it's available from iTunes here.
This is one of our favorite and most-used apps so if you have a love of football we recommend it. Are you about to download FTBpro — Live Football News for iPhone and iPad? Maybe you already use it and also want to recommend it (or not)? Let us have your comments.