Best Happy Diwali 2014 apps for Android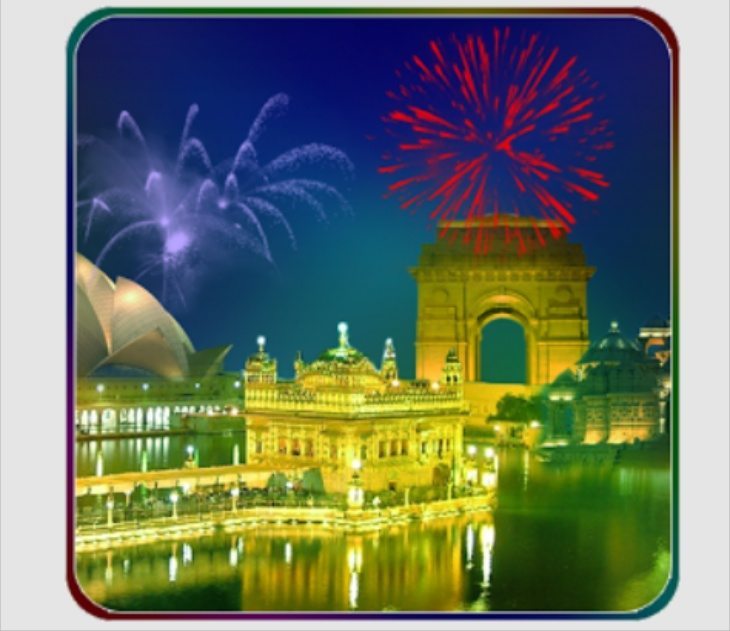 Diwali is a very special time of year on the Hindu calendar and is a festival that brings families and friends together in celebration. If you want to enhance your experience of Diwali this year there are plenty of mobile apps available with this in mind. We've rounded up some of the best Happy Diwali 2014 apps for Android, and these offer Diwali images, wishes, wallpapers, animations and more.
Any or all of these Diwali (aka Deepavali or the Festival of Lights) apps could be just what you're looking for. Simply hit the app titles to be taken directly to the Google Play Store to download it or for further information for that app. One of our picks is the Diwali 2014 app from Diwali Special Apps, which was actually updated just yesterday. This is a free app given a rating of 4.5/5 on Google Play with some very nice user reviews. Features include thousands of Diwali HD photos, Diwali animations, Diwali songs lyrics, Rangoli designs, ring tones, wishes, Diwali SMS and more.
Another good choice is Diwali Crackers Magic Touch from Let's Go Apps Store. This app features live wallpaper for shush Diwali with virtual fireworks for Diwali crackers. The crackers include flower pot animation, rocket showers, and buchakras animation, and there are also virtual cracker sounds for Happy Diwali. This is also a free app that was recently updated and is rated 4.1/5 on Google Play.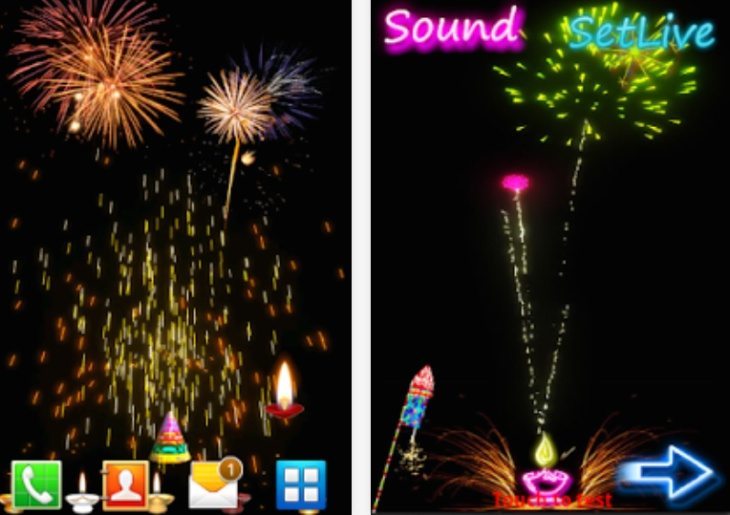 Alternatively how about Happy Diwali HD Live Wallpaper by Fundoo Apps Centre. This has a high rating of 4.3/5 and again it's a free app. This app has live firework effects with night views of the Lotus Temple, India Gate, Akshardham, and Golden Temple. If you're worried about the wallpaper draining your battery then you shouldn't be, as the wallpaper sleeps when your phone does.
Our final pick is Happy Diwali Greetings and Cards from Healthy Lifestyle Apps. This is another free app and it has a rating of 4.2/5 on Google Play. The app offers iCards for Indian festivals and you can share these hand picked cards and greetings with your family and friends via social media or SMS with just one click. There's a great selection of greetings available that should help you make the most of the occasion.
Will you be enhancing Diwali 2014 with the use of one of these Android apps? Let us know what you think of them by sending your comments to us. It just remains for us to say, Happy Diwali!