Apple iOS 8.1 release changes concisely shown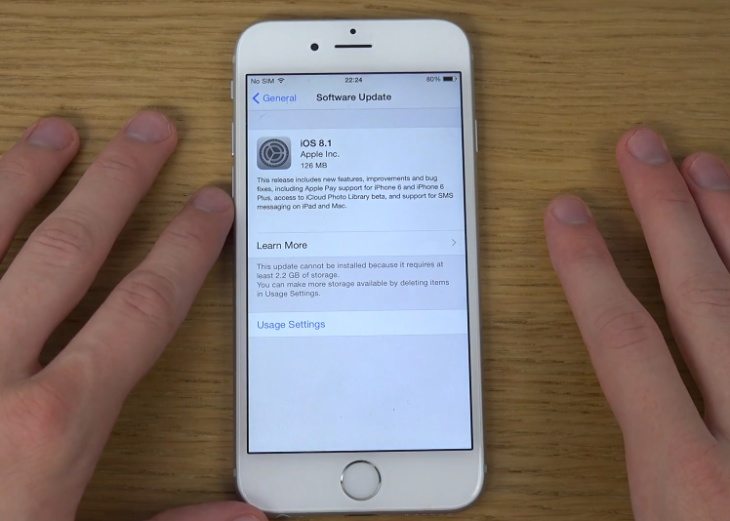 So Apple's iOS 8.1 made a public release yesterday and millions of people have already updated their devices. The update brings several new features and improvements as well as much-needed bug fixes. If you want a concise look at what's new, today we have Apple iOS 8.1 release changes shown on video.
It's no secret that since iOS 8 released there have been various problems encountered by iPhone and iPhone users and this continued with the iOS 8.0.2 update. Earlier today we discussed how iOS 8.1 contained some fixes, but it remains clear that many device users are still having difficulties.
For now though we'll concentrate for a while on the benefits of iOS 8.1, as shown in the YouTube video that we've embedded below. The What's New with iOS 8.1 video offers a neat way of wrapping up the changes and begins with one of the biggest new features, Apple Pay. This applies to the iPhone 6 and 6 Plus only, although of course iOS 8.1 is also compatible with various other devices.
It then goes on to showing the official changelog for the update and running through the list. Although this is just a brief look at what has changed, it's a handy way of checking out the differences with the new iOS 8.1 release. In time we'll bring you much more detailed reviews of iOS 8.1 so do check back with us for more.
Are you getting to grips with iOS 8.1 on your iPhone or iPad? If so, is everything looking good so far? What do you think of the new features and improvements on offer with the latest iOS update? Send your comments to let us know.