HTC Desire 816 vs Nokia Lumia 730 Dual SIM specs rundown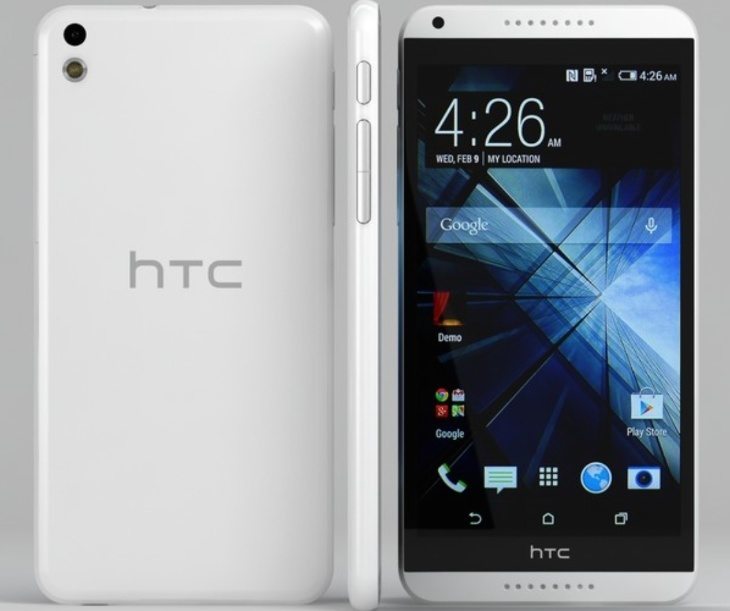 In certain countries, such as India for example, dual SIM devices are much more in demand than single SIM versions. Two popular handsets at the moment are the HTC Desire 816 that comes in both single SIM and dual SIM models, and the Nokia Lumia 730, which is a dual SIM handset. Today we're looking at HTC Desire 816 vs. Nokia Lumia 730 Dual SIMs in a specs rundown.
The Desire 816 is an Android smartphone while the Lumia 730 runs the Windows Phone operating system. Therefore if you have a definite preference for either platform it will be easier to choose between them. For those who are open-minded to either platform it's worth checking out some key specs and more to see how they compare.
Processors
The HTC Desire 816 Dual SIM has a 1.6GHz Snapdragon 400 quad-core processor and Adreno 305 graphics. The Lumia 730 Dual SIM has a 1.2GHz Snapdragon 400 quad-core CPU and the same GPU.
Display
The Desire 816 has a 5.5-inch Super LCD2 display with resolution of 1280 x 720 and 267 ppi. The Lumia 730 has a 4.7-inch OLED display with 1280 x 720 resolution resulting in 316 ppi.
RAM and Storage
There's 1.5GB of RAM and 8GB of internal storage for the Desire 816 while the Lumia 730 has 1GB of RAM and 8GB of internal storage. Both are expandable via microSD to 128GB.
Camera set-up
The Desire 816 has a 13-megapixel rear camera with autofocus, LED flash and video capture of 1080p@30fps or 720p@60fps. It also has a 5-megapixel front-facing camera. The Lumia 730 has a 6-megapixel rear camera with Carl Zeiss optics, autofocus, LED flash and 1080p video capture, and a 5-megapixel front-facing unit.
Battery
The HTC phone has a non-removable 2600 mAh battery. The Nokia phone has a removable 2200 mAh battery.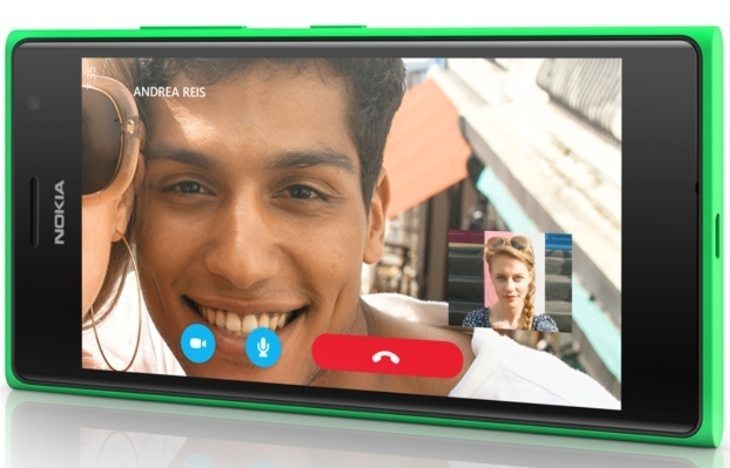 Connectivity
Both phones support 3G, WiFi 802.11 b/g/n, Bluetooth 4.0, GPRS, EDGE, and micro USB 2.0, but the Lumia 730 also has NFC.
Operating System
The Desire 816 runs Android 4.4.2 KitKat skinned with HTC's Sense 6 UI. The Lumia 730 runs Windows Phone 8.1.
Dimensions and Weight
The Desire 816 measures 156.6mm x 78.7mm x 7.9mm and weighs 165g. The Lumia 730 measures 134.7mm x 68.5mm x 8.7mm and weighs in at 130g.
Price
Obviously pricing varies according to region and retailer so its difficult to be too specific here, but the Nokia Lumia is the cheaper of the two handsets. As an example we'll give the price for India where dual SIM phones are extremely popular. The Desire 816 launched at Rs. 23,990 while the Nokia Lumia 730 Dual SIM launched at Rs. 15,299. However, they are likely to be found cheaper now depending on retailer and color option.
We're not taking into account designs of the phones or features here, so if you particularly like (or dislike) the look of either handset your decision is made a little easier. Looking at specs is a mixed picture with the Desire 816 having an edge in most aspects, as you would expect for the higher price tag.
For example the Desire 816 has a faster processor, a larger display, more RAM, a higher megapixel rear camera and a higher capacity battery. It's also the slimmer of the two handsets. The Lumia isn't without some benefits though as its display has higher ppi (because of its smaller size), it has a removable battery, and supports NFC. It's also a more compact handset than the Desire 816 and quite a lot lighter.
With all of the above in mind you should now be able to decide which of these phones would be best for your needs, and work out whether the extra money for the Desire 816 is worth it over the Lumia 730. Does your pick go to the HTC Desire 816 or the Nokia Lumia 730 Dual SIM?