The Explay Tornado offers up three SIM slots and KitKat for $120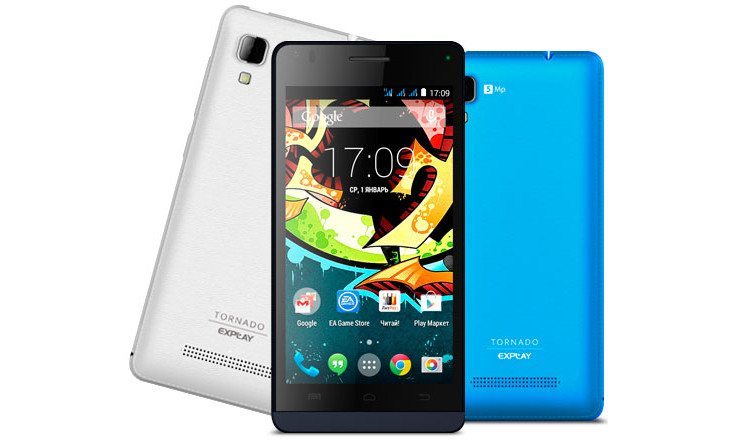 If you don't do a lot of traveling, dual-SIM compatibility is probably useless to you. That being said, in many parts of the world it's common and if you really want to kick things up a notch, we've got just the thing for you. It's a new handset called the Explay Tornado, and it comes with support for three SIM cards.
As you'd expect, the Explay Tornado isn't a "flagship" device. It's claim to fame is its triple SIM compatibility, which is certainly something that could attract folks to a new device. That, and the fact that it runs KitKat and is only $120 bucks unlocked…
The Explay Tornado specs show a mid-ranger with quad-core 1.3GHz chip, 512MB of RAM, and 4GB of internal storage. The display clocks in at 4.5-inches with a resolution of 854 x 480, and it comes with an 8MP rear camera. Besides Tri-SIM support, the Tornado offers up Bluetooth 4.0, WiFi, and a micro USB port. It's powered by a 1,500mAh battery, and runs Android KitKat 4.4.
If you're looking to pick up the Explay Tornado anywhere outside of Russia, you're out of luck unless you import one online through an e-tailer. The device is already up for grabs in the country in red, blue, green, black and white for $120.
Would you be interested in a Tri-SIM device for your region?
via – GSMdome