Amazon unveils the $39 Fire TV Stick as a Chromecast Crusher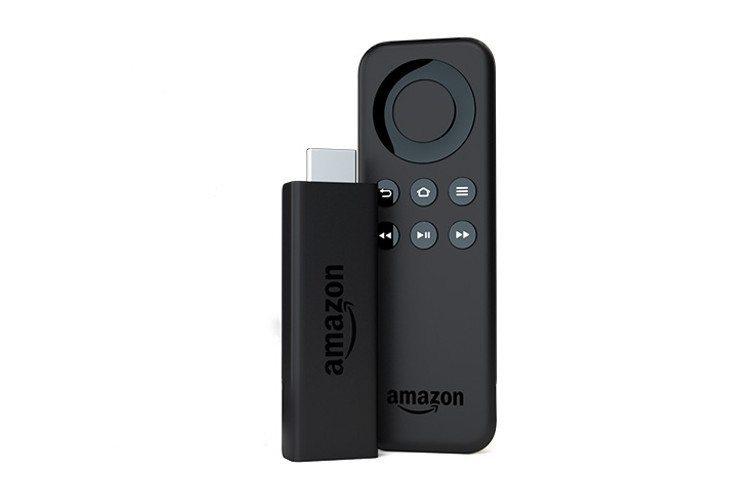 The Chromecast is one of the more popular streaming gadgets you can buy, and it's also one of the cheapest. Amazon threw its hat into the streaming game earlier this year with Fire TV, and now they're back with a new gadget dubbed the Fire TV stick.
Google stuck gold with the Chromecast as it's been one of the hottest selling gadgets over the past year. Several other companies have gotten in on the act, but none have had the success of the Google's streaming stick. Amazon think's they can change that with the Fire TV stick which was unceremoniously unveiled earlier today.
The Fire TV stick is Amazon's version of the Chromecast which means you plug it into an HDMI port (and a wall plug), so you can stream content from Netflix, Hulu, Twitch and Prime Instant among others. It can also apparently do gaming, and comes with its own remote so you're not totally dependent on your mobile. Monsters U and Flappy Birds Family were mentioned as playable titles and they mentioned "over 200" playable titles. You're also going to get gamepad support if you have the controller that works with the Fire TV.
Amazon may actually have something of a hit on their hands with the Fire TV stick. For $39 bucks, it can do almost everything the Chromecast can, and it can do gaming as well. If you're interested in Amazon's new streaming stick, pre-orders have begun and the first units will ship out on November 19th. If you're a member of Prime, you can pick one up for $19 during the next two days in a limited promotion.
What do you think about the Fire TV stick?