LG Isai VL headed to Japan with VoLTE and 3GB of RAM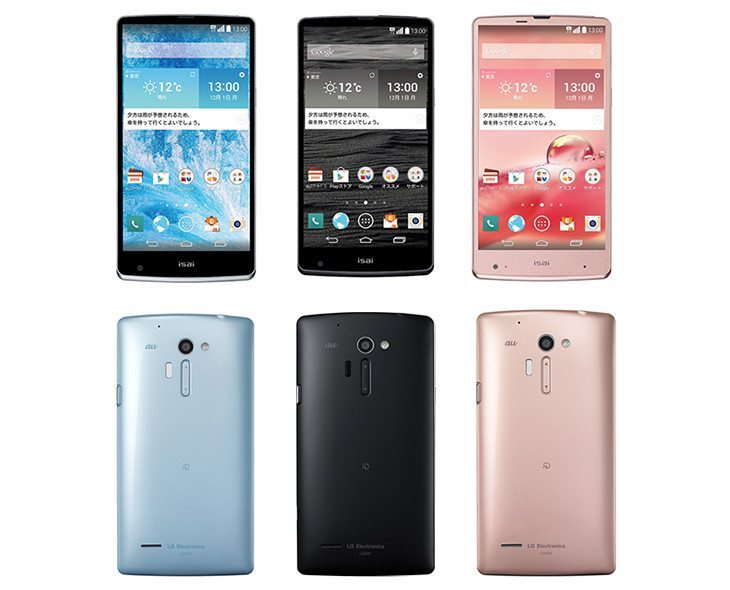 Remember that sleek LG Isai FL we showed you back in May? It was the one LG product that's arguably better looking that their flagship, even if you couldn't get it outside of Japan. We're not sure how well that handset has done in the region, but LG already has a follow-up of sorts in the works with the LG Isai VL.
LG Isai VL could be seen as the predecessor to the LG G3 as they have many of the same features, but look a bit different in the style department. The LG Isai VL doesn't stay far from the previous devices in the Isai lineup in terms of specs, and it still has that large, luxurious 5.5-inch QHD display.
The big addition (that we know of) for the LG Isai VL is the fact that it's VoLTE-endabled. There aren't many devices of this nature in Japan yet, and it will be at the head of the pack when it arrives. It will also have more memory than the previous model with 3GB of RAM. The rest of the LG Isai VL specs are in line with the previous model although we're not sure about the processor at this time.
As you'd expect, the LG Isai VL looks to be a device aimed at folks on KDDI in Japan, so there's just a slim chance it will see a global rollout. No pricing has been announced for the Isai VL, but it will arrive in several different colors when it lands in Japan.
Via – GforGames   Source: KDDI