Accessory of the Week: iPhone 6 Wallet by JimmyCASE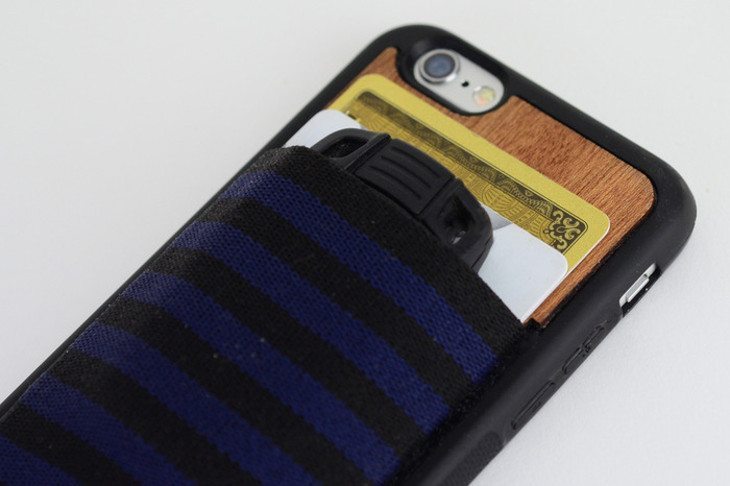 iPhone accessories are plentiful, and there are already dozens of iPhone 6 cases available to purchase. It's hard to find something truly unique, but we've stumbled across just that with the iPhone 6 Wallet by jimmyCASE.
We've covered several types of iPhone 6 cases, and they vary from hard cases that can take a beating to bumpers that offer a bit of protection for the sides. The iPhone 6 Wallet by jimmyCASE is unique in its simplicity as it can prevent your device from some dings while giving you some space to carry things like credit cards, keys or your license.
The iPhone 6 Wallet is a bumper case with a laser-cut mahogany wood core. That core provides a bit of strength to the iPhone 6 case, and is used to attach an elastic pouch on the back. This is where you can store a few of your belongings, and it's tacked up tight so you won't have to worry about losing any cards from the bottom. As you can see from the pic, there are color variations available, and they look pretty darned stylish against the mahogany backdrop.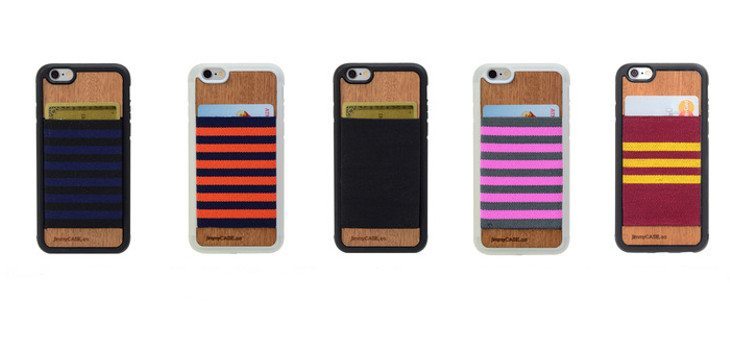 Kickstarter is where you'll find the iPhone 6 Wallet, and there are only 6 days left it its campaign so you'll want to act fast if you dig this iPhone 6 case. The cheapest case (all black) will set you back $25 bucks while the striped iPhone 6 cases come in at $35. There is a backing tier available for the iPhone 5, 5S/5C, and iPhone 4 as well. The first cases are set to roll out next month, and you can pick one up from the link below while there's still time left on the clock.