New wave of pre-orders announced for the OnePlus One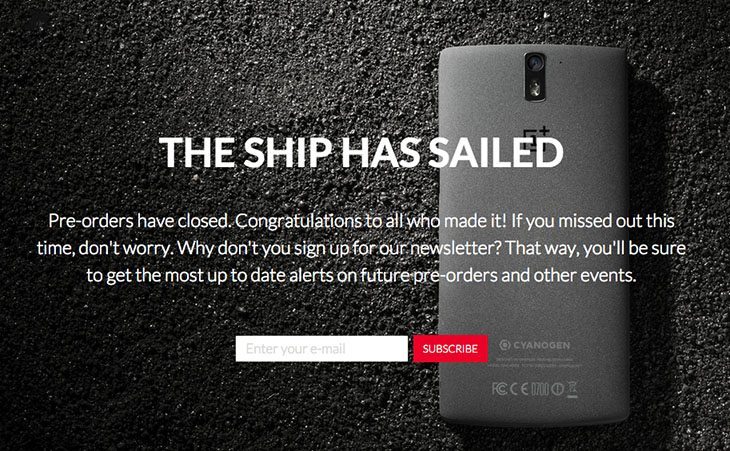 OnePlus is a new company that had a rough start on the market, as if the fierce competition wasn't enough to begin with. There was a lot of speculation regarding the roots of OnePlus: some believed it was a parent company of Chinese manufacturer Oppo, others considered it to be just a coincidence that many from the Oppo team have left the company to start the next day at OnePlus. Their first product, the OnePlus One is trying to bring flagship specifications to the budget sector, but initial sales were under performing due first to device shortages. Then came the pre-order campaign favouring women that raised a lot of eyebrows and generated a lot of criticism, and fast forward to today, OnePlus is making an announcement on its next wave of pre-orders, not before bringing an apology as well.
"We are also fully aware that the execution and experience for many of our fans was unacceptable. Despite a dedicated hardware platform set up for the event, our servers still had difficulty with the surge of traffic received when the pre-orders opened. This is certainly not how we wanted to kick off our first ever pre-order and we are exceptionally sorry for the inconvenience caused to so many users. As we aim to always be fully transparent and honest with our users, we want to explain where we went wrong", says the official post.
Water under the bridge! Starting Monday, November 17th at 15:00 GMT, the new pre-order window is being opened. OnePlus explains that during this time it will try to ensure that all of the pre-orders will be shipped out and the entire customer experience will be improved. In the future, we should expect about one pre-order window every month, as OnePlus is still trying to figure out some key elements of their business, like demand, and how its manufacturing process can cope with that.
New rumours have started to pop up indicating that a follow-up, the OnePlus Two, might be announced sometime in the first half of 2015. Hopefully, by that time, not only OnePlus will figure out its shortcomings and errors, but the buzz will still be around.
Source: OnePlus
Via: Pocketnow